Steve Volante: February Prayer Letter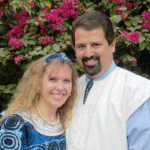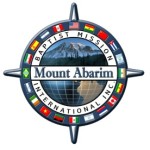 Dear Praying Friends,
From November – January, our family was in Arlington, TX, in order to assist Dr. Mike Patterson, our mission's president, and the Mount Abarim Baptist Mission's family with the promotion, planning, and preparations for our annual mission's conference hosted at Worth Baptist Church on January 14-18, 2013.  Dr. Mike has recently come through a number of serious health problems and surgeries.  Therefore, we all thought it best that he not be saddled with all of this work while he was recovering.  From Monday – Thursday, the Lord blessed us with great preaching and sweet fellowship with pastors and delegates from all over the U.S.  The theme of our conference was 'Until the Whole World Hears'.  All of our preaching was directed towards influence and answering these two important questions.  Who has influence you to live a great life?  Who are you influencing to live a great life?  Many of the pastors returned to their churches with greater plans and energy to reach this world for Christ.
While we were home in the U.S., we also had the opportunity to visit our sending church in Easthampton, MA.  We had the joy of meeting our new pastor, Daniel Moore, and his dear wife Amy.  We were overjoyed to get to know them and spend a few days with our many lifelong friends there in Easthampton.
After the conference in Arlington, we drove to Atlanta to prepare for and participate in the wedding of our precious daughter Samantha to a delightful young man named James Wirthlin, on February 9, 2013.  We were surrounded with love and support from our family, dear friends, and several very helpful members from the Pinecrest Baptist Church.  Thanks you so much to all who came and helped.  Samantha and James are planning to live in the Atlanta area, very close to Jon & Rose.  I also had the joy of preaching at Pinecrest Baptist Church on the 10th, just before we returned to Ghana on the 12th.
We are back in Ghana now, and feverishly making up for lost time here on the field and homeschooling that just could not be squeezed in during our travels and meetings.  Easter is just four weeks away.  It is the highlight of our annual church calendar.  Pray for the Lord's blessing as we plan a church-wide special outreach ministry on Good Friday.  We pray this outreach will greatly impact our Easter Sunday attendance.  We must remember that it is our job as pastors to equip the saints to do the work of the ministry and not try to do it for them.  When our whole church reaches out to our community, we believe the impact on Easter Sunday will truly honor our great God and Savior, Jesus Christ.
Here in Techiman, I have returned to a very active schedule of events.  We are involved in five local church building projects, another new school building project in Techiman, as well as assisting two of our daughter churches in Bolgatanga and Bui with their building projects.  Next month, I am scheduled to teach in the Bible School.  In trying to describe the ministry here in West Africa, I have often likened it to a snowball rolling down a large hill with each consecutive rotation (or year) down the hill, the ball (or scope of ministry) gets bigger and bigger.  Having been raised in the mountainous region of Massachusetts, far from Boston, this seems to be a good example for me to use.  In my mind's eye, I see it very clearly; but for my dear African brother, I must find a much warmer illustration.  Thank you for counting us worthy to represent you here in Africa.
Please pray for my 10 year old daughter, Tina, who is already down with Malaria and an ear infection.
Because He Came,
Pastor & Mrs. Stephen Volante