Jim Peterson: Easter Update
Dear Praying Friends,
Here is an update from Resurrection Sunday!  We are praising the Lord for His goodness to us last Sunday, Resurrection Sunday.  We arrived at church at about 9:40 a.m.  The canopies and benches were all arranged neatly for the children's church and the adult's church was the set-up also.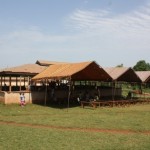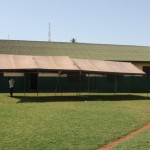 Our driver brought in the Adutwie church around 10:20 a.m.  I have inserted a few pictures of them.  This is our village bus ministry!  Normally we travel out to the village on Sunday mornings, but during the Easter Convention, we brought them to Tuobodom.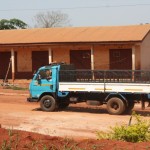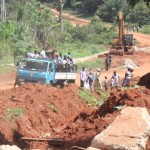 Service began about 10:30 a.m.  The attendance was light at that time (about 150 adults).  Then I started to pray "Lord, bring in those that are coming quickly!"  God heard our prayers and the people started flowing in to both children and adult churches.  "Thank you, Lord!"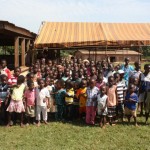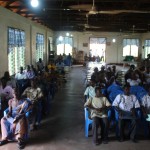 The Lord blessed us with an attendance of 800 people.  Dona counted the children at around 500, and I counted the adults at 300.  The Word of God was preached both to the children and adults.  When the invitation was given, 35 people had raised their hands, and of those 35, 25 prayed to receive Christ as Savior.  To God be the glory!  We are frail men and it was the Holy Spirit that touched the hearts of the lost.  We are planning a baptism on April 14.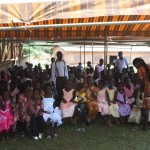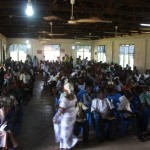 Please continue to pray for our ministry here in Ghana.  Pray for a full recovery for Pastor Ameyaw from his fractured femur.  He has been making great progress.  Pray for travel mercies for those of us who are traveling to a nearby country with the Spirit of Caleb ministry.  I cannot disclose the time or the country at this time for security purposes.  We are going to encourage believers and help establish a Fundamental Independent Baptist work there.
In His Service,
Jim, Dona, and Julia Peterson