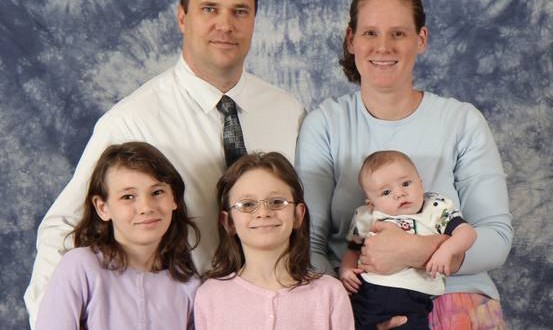 Carl Hodsdon June 2014 Prayer Letter
Dear Praying Friends and Family,
We write you from Jose Galvez a town in Lima, Peru.  We are going to be here in Lima just another 4 days before we head out on an airplane to California.  We will be in California for about 3 weeks visiting our supporters and close friends and family.  It has been 4 years since we have been there.
On July 7 we leave again by plane to Maine.  It is exciting that we have a place to rent while we are there for the 6 month home assignment.  God is faithful.
We also have a wonderful opportunity to buy a used vehicle owned by a mechanic.  It will fit wonderfully for our family and be a blessing to us while we are going church to church.
Prayer Requests/Praises:
We have been down 1/3 of our support since February.  It was a blessing to have a church take us on for 3 months of our lack in support.  Praise the Lord.  The supporter plans to take us back on in June, but we haven't heard any news yet.  Please pray with us concerning our support.  It isn't impossible for God to make this up, but it will delay our buying this used car and our return to Peru if we are unable to make up the difference quickly.
Praise the Lord we were able to pay off our tax bill this year.  It was quite significant.  And we were able to buy our tickets to CA from Peru and from CA to ME without putting it on the credit card.  God is faithful!
Thank you for praying for Josiah.  A week ago he was in the hospital with a horrible virus and allergic reaction.  He was there for almost 12 hours on IV's and various breathing treatments.  Right now he is a lot better but since then, he has developed a bad cold and fever.  Many of you know that flying while sick isn't any fun at all.  Pray he is better soon and that we do not get the same thing.  It can be miserable.
Pray for us as we prepare our house for our departure.  It is a lot of work, but we are praising the Lord that He is allowing us to store our things here while paying rent.  (Yes, we will be paying rent in 2 places while in the States, plus our pastors salary, having faith God will supply).
Praise the Lord Carl was able to get a new Peru ID card today since his was lost almost 2 weeks ago.
Pray for our flights that it would run smoothly and for safety.
Until we arrive in ME we will be without US coverage.  Pray we stay healthy while we are in CA this month and are in this transition with health insurance.
We had 9 from our sending church SGBC in CA.  It was a blessing for all, but a learning experience as this was our first time having a missions team visit us on the field.  Thank you for your prayers.
Please pray for Nikki's brother in law, James and her sister Toni.  James went into the hospital almost a week ago with pneumonia and two days ago he was able to be off the ventilator.  He had a heart attack while he was in the hospital because of the strain on his lungs and heart.  He must have surgery in 1-2 weeks and will need this time at home to regain his strength and be able to breath fully on his own.  Pray for him and her sister.  Pray God gives wisdom to the doctors. And please pray for Nikki as she so wants to be there in Texas to help but we don't see any opportunity to do so until after our trip to CA.  Please pray as it is hard to be so far away from family.
Thank you for praying for us and we look forward to sharing with each of our supporters this summer/fall.
In Christ,
Carl, Nikki, Ashilynn, Catelynn and Josiah Hodsdon