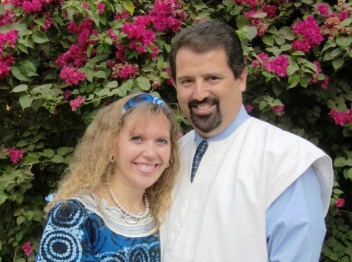 Steve Volante: December 2014 Prayer Letter
Dear Friends,
A very Merry Christmas from our family to yours!  We pray you have the Joy of Christ and the true Peace that only He can bring in your lives as you enter this new year of opportunity.  Thank you for your faithful support of our ministry to the Lord.  We count it a great privilege to represent you in Ghana and at Mount Abarim Baptist Missions.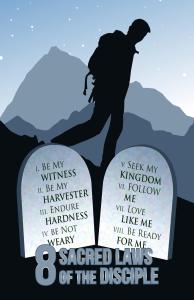 For well over a year now, God has laid on my heart a burning desire to write a discipleship course to be used in Sunday school, small groups, and personal study.  This course highlights eight commands that Jesus gave in the New Testament to us as "His disciples."  I am writing and asking you to pray with me for the impact of this course as it goes to print this very week.  Worth Baptist Church in Ft. Worth, TX, and Bible Baptist Church in Chickasha, OK, will be the pilot churches using it in their adult and teen Sunday school classes.  Both of these churches have sent large missions teams over to Ghana that were greatly impacted by our outreach ministry.  This course is designed to go hand-in-hand with a new evangelistic outreach ministry we have designed called Warm Contact Evangelism.  If you are interested in knowing how this ministry works, please write or call, and I will send you information, (682) 401-1122.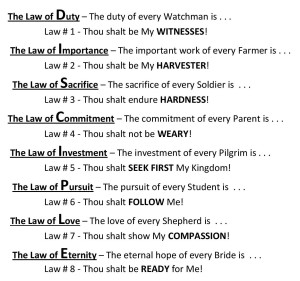 In this course on Discipleship, I use the word DISCIPLE to help the student remember the Laws of being a disciple and show the biblical image that ties into the Law.  Each chapter of the book has a key verse and a memory verse to challenge the reader that these are not suggestions to the disciple of Christ but clear commands.  If after looking over the lessons here on the left, if you would like me to mail you a copy of the book for review.  Please send your address to me at smvolante@aol.com.
I shout a great big thank you to my nephew Charlie Towne for his work on the graphics; Howie from Bible Baptist Church for his help in formatting it; and my dear wife and father for their help and encouragement.
For Eternity,
Pastor Stephen J. Volante