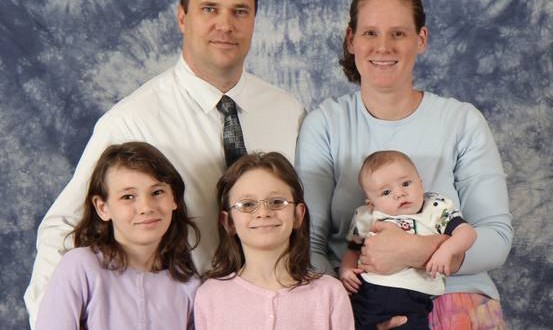 Carl Hodsdon: April 2015 Prayer Letter
Dear Praying Friends and Church Families,
Today the snowflakes are falling here in Maine.  It will probably be the last time we will see any snow for a couple years as we prepare to depart for the field soon.  Today is also my wife's birthday.  We are spending the day with my parents and tomorrow for Easter Resurrection Sunday!
We wanted to first, thank you for all the wonderful love gifts that we have received toward our expenses on our return trip and for the girls' schooling.  Thank you so much!  It is a huge blessing and a great help during this time.
We leave Portland, ME for Dallas, TX on Friday, April 10, at 6 p.m. and arrive just before 11 p.m. central time.  Please pray for our safe and uneventful travels.  God blessed us with Sunday meetings on both April 12th and 19th in San Antonio, TX and will be in a supporting church April 26th.  Please pray for safe travels and our family's health while we are in Texas.
We have our tickets!  It is a non-stop red eye flight departing on May 12 at 10 p.m. and arriving in the very early morning hours on May 13.  We are excited to find them for a comparable price and with 2 bags free, including carry-on bags!  God is faithful!  When we arrive in Peru, we will have to set up our telephone and internet once again.  Please pray we can do this in a quick and efficient manner.  Also, please pray for our health when we arrive.  Unfortunately, our family tends to have difficulty readjusting to the food overseas and it takes some time for us to switch over to different food.
Thank you for partnering with us and for your faithful prayers and friendships.  We had such a wonderful time on our furlough these past 10 months, and are thankful we could meet with each one of you!
God bless and prayers,
Carl, Nikki, Ashilynn, Catelynn, and Josiah