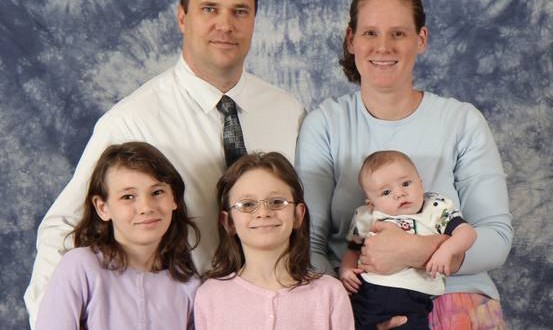 Carl Hodsdon: May 2015 Prayer Letter
Dear Praying Friends and Family,
Thank you so much for your prayers as we traveled.  The ride was a bit bumpy and scary as we flew over thunder and lightning storms, saw the lightening striking all around us, and the plane moving over to other areas to get past the storms…but God was good to us and we made it right on time and with all 10 suitcases and 9 carry-ons to our house!
We are so thankful for our pastor and his family for having things dusted and mopped before we arrived.  We had a lot to do on our house to make it livable again, but it is slowly becoming a clean place to reside.  We hope we will have all our clothes hung up and put away within the next few days.  God is faithful!
A special "Thank You" goes out for the incredible love gifts we have received from my dear friend in Massachusetts!  What a blessing you are!
We are also trying to find our important documents (old house contract) so we can set up our internet and phone, we are currently looking at a three-month wait.  We are currently using a friends' internet to update everyone and check our banking.  Please pray.
We have been here a week now and had a wonderful set of services on Sunday.  It was so special the kids had a banner of welcome for us in English and sang the welcome song as well as a little fellowship and snack after the services.  God is faithful; what wonderful friendships we have here!
Pray for us as we get back into the swing of things: everyday living, grocery shopping, our Spanish, and ministering with our family at church.  Thank you again for all your friendships and for being so supportive of our ministry! God is good, all the time!
Love,
Carl, Nikki, Ashilynn, Catelynn, and Josiah