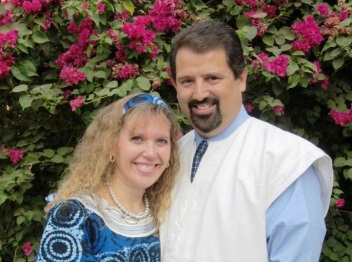 Steve Volante: December 2015 Prayer Letter
Dear Praying Friends,
Don't blink because another year has raced by, and we are back in December using up the last days of 2015. October was filled with planning and preparations for our biggest and sweetest mission conference ever with Missionary Keith Shumaker, serving in Burkina Faso, and Missionary Ted Speer, serving in Kumasi, as our special speakers.  We had a special youth service Sunday afternoon, and two of our faithful young men surrendered to train for the ministry.  Our new Faith Promise for the year has climbed to $1,350 per month for the Techiman church. This might not sound like a lot of money to an American church that is able to give $20,000 per month, but the average monthly income for a church member in Techiman is around $150-250.
Back in September some aggravated land disputes kept us for holding the big ground breaking service we had scheduled for the new church building in Jama.  This October, God opened the doors for construction to begin and the foundation of the church is now under way.  Thanks to all those who prayed with us concerning this issue.
Good News!  During the month of November, we hosted our second annual Techiman District Men's Fellowship meeting and special fundraiser for our big Techiman church building.  The Lord blessed us with 120 men attending, and our men promised to raise the equivalent to $7,000 by May of 2016.  The joy and spirit of the men was thrilling. Also, the new work in Atebubu is going full speed ahead, and we now have our official building permit to start building.  Please continue to pray for victory in our upcoming court case on the Bamrie Road church building. Our hearing date is December 14, 2015.
This time of year, we miss you & home more than ever – have you ever wondered how Jesus felt leaving His Father?
Merry Christmas Y'all,
Pastor & Mrs. Stephen J. Volante