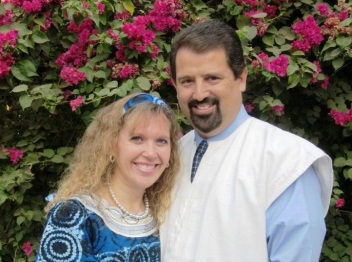 Steve Volante: May 2016 Prayer Letter
Dear Praying Friends,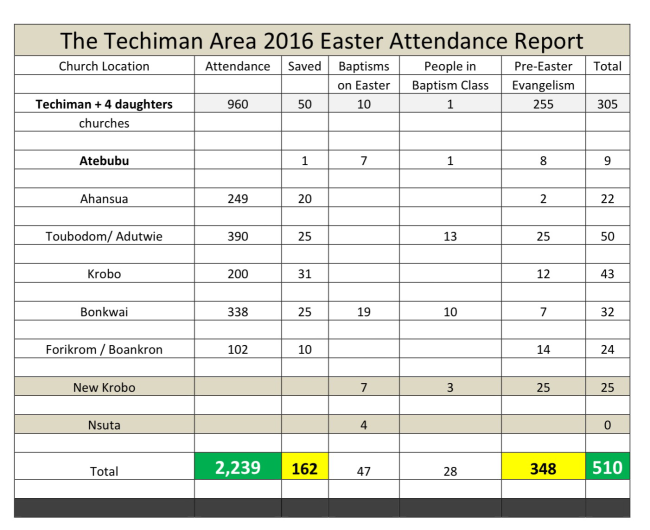 The Lord blessed our churches in Techiman with yet another great Easter outreach ministry to the people in the Techiman district.  For the last three years, we have not invested money in preparing a large Easter meal for everyone who attends.  Instead, we invested our Easter funds in preparing a nice supper for all those who go out soul winning, Monday through Thursday from 3-6 p.m.  After going on visitation, we meet back at the church to eat supper and share testimonies of what God did on the visitation teams.  On Friday morning, we held a Good Friday worship service; and in the afternoon, we hosted a children's Victory Games. Over 300 children participated in the games, and 30 responded to the gospel message at the closing program.  The children's awards were given out during the Easter morning service with many of their parents present to hear the gospel.
Just a few weeks after Easter, we had the joy of hosting our dear friends: Rusty Baker, Pastor Tim Matthews, and Pastor Brian McLaughlin.  Pastor Brian is one of our supporting pastors from Fairview Baptist Church in Decatur, AL.  It was a world wind tour of a small portion of our church planting ministries to give Pastor Brian a better understanding of our church planting methods in Ghana.  He got to know the dear men that make up the Techiman church planting team.  What a blessing it was to have them minister to our pastoral staff at a special fellowship meeting at the caves near our home in Techiman.
Last month, I had the joy of traveling to both Johannesburg, South Africa, and Brisbane, AU, with my son Samuel.  What a wonderful father and son time we had!  (Well, except for getting arrested in Souh Africa for not having written permission from Michelle to travel with my son.)  Good Shepherd Baptist Church in Albany Creek has supported us as missionaries in Ghana for about eight years.  I was invitied to speak in their missions conference this year.  The hospitality, friendship,  and love showered on us by the church was simply amazing!  We are currently planning on hosting a soul winning boot camp with several people from the church in 2017.  Can't wait!
For Eternity,
Pastor and Mrs. Stephen J. Volante