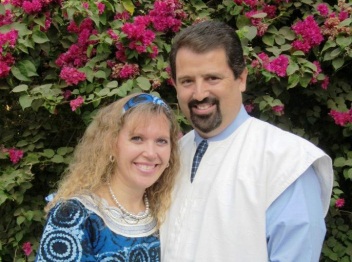 Steve Volante: March 2017 Prayer Letter
Dear Praying Friends,
All my life I have endeavored to be the kind of person that makes a difference. So I pray and plan and pray again.  We, as a church family, have seen God do so many amazing things in the ministry here in Africa.  When I stop and reflect on some of our greatest victories, I must think about you, our faithful supporters. Many of you have supported our family for over 20 years now, and some for almost 24 years going.  One of the greatest joys is to welcome many of our supporters who bravely cross the ocean and come to see the ministry here in Ghana with their own eyes.  No slideshow, video, pictures, or verbal report touches your heart like walking into a church service and seeing the many lives that have been reached for eternity because you gave.  It is with a grateful heart we write to say thank you for choosing our family to repsresent you in Africa!
BLESSINGS ON OUR TRIP TO BOLGATANGA – IN 10-40-WINDOW OF AFRICA
Last month, Pastor Atta and I had the joy of taking my son-in-law, Evan, to Bolgatanga to visit our missionary church planter, Pastor Peter Addai. We went to encourage Pastor's family, visit our Bible School student in Bolgatanga, and expose Evan to another one of our daughter churches.  While there, we also had the joy of winning five people to Christ; some during Saturday visitation and some responded to the message on Sunday monrning.  Evan also had the joy of teaching in the children's church ministry.  Please pray with us for the funds to protect the church property from flooding during the rainy season.  We need to construct a 300-foot wall at the back of the property to control a small river that overflows its banks and floods our property three to four times a year. The wall will cost $2,500.
NEW MINSTRY BURDEN FOR PASTOR SAMUEL APPIAH FOR ATEBUBU, GHANA
Early in January of this year, Pastor Samuel met with me to share a burden God was laying on his heart to pastor the church in Atebubu. Please let me explain.  Two years ago, being led of the Lord, we as a team of pastors in Techiman along with Pastor Kim Hayes and my dad, Pastor John Volante, went to plant a new church in Atebubu.  Atebubu is about two-hours drive east of our church in Techiman.  After the big kick-off service, we secured land and started building the church building.  Each week, a team from our church led by Pastor George Korsah would go to Atebubu for soul winning and discipling of the new beleivers in a Thurday night Bible Study.  One Friday afternoon, after going with Pastor George to Atebubu, Pastor Samuel shared with me that God was calling him to go full-time to stay in Atebubu to be the pastor of the church.  We prayed and talked with Pastor George and Sister Vester, Pastor Samuel's wife.  Vester was then taken the following Thursday to view the ministry in Atebubu.  This month Pastor Samuel is searching for a place to stay in Atebubu and needs to raise a least $3,000 to get the building secure for worship.  Please pray for God's blessed hand of leading in these big transitions in the ministry here in Techiman.  Thank you so much.
For eternity,
Pastor and Mrs. Stephen J. Volante