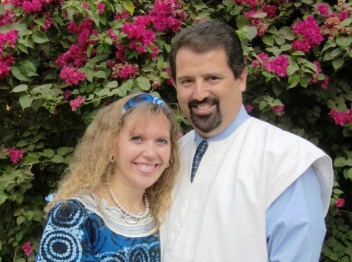 Steve Volante: August 2017 Prayer Letter
Dear Praying Friends,
We kicked off the month of August with Calvary Baptist International School Kindergarten Graduation and School Awards Ceremony! What a joy it was to recognize these 70 little ones.  The highlight of the day was to hear two of the KG boys preach the gospel to a crowd of some 600 – parents, teachers, and students.  They quoted Bible verses, sang, recited poems, and put on a drama.  I had the joy of closing the program with the gospel message and five parents responded to the gospel.
On August 9, we left for a four-day vacation with the entire Bethesda family. We were 30 in number because Annor Prince stayed behind for exams on his university classes.  We enjoyed a day at the Accra Mall, the La Palm Beach Resort swimming pool, a tour of Accra's historical land marks, a trip to the beach and, of course, we had to eat at Papaye for the best rice and chicken in Ghana.
On August 15, we took a good size group of 55 people from our church to attend the Pastors and Workers Conference,hosted by Dr. Ted Speer in Kumasi.  The conference theme this year was on Eternal Security, which is a very misunderstood doctrine here in Ghana.  I had the joy of speaking twice during the conference.  The youth slept on mattresses in a school room and the pastors roughed it at a near by hotel.
On a very sad note, I had to leave the conference early on Friday to drive seven hours north to Bolgatanga to help Pastor Peter Addai bury a dear servant of the Lord, Mr. Willy.  He was only 49 years old, he served as an assitant pastor, and he also taught second grade in the public school in Gurugoo.  Willy was married to a faithful wife, had six children, and was a pillar in the community.  We had the joy of leading 5 men to Christ as Savior during the funeral service. Thank you for your part in all that we do for His glory and praise!
For the souls of men!
Pastor & Mrs. Stephen J. Volante