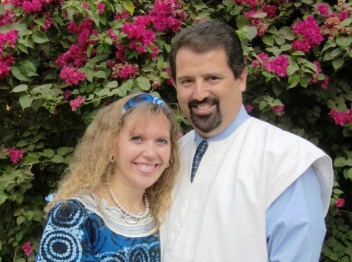 Steve Volante: December 2017 Prayer Letter
Dear Praying Friends,
We are so sorry for the long silence in reporting on the ministry in Ghana. We have been super busy with ministry preparation for furlough, entertaining special guests for mission conference, and fighting stubborn sicknesses. In September, we had the joy of celebrating our Bible school graduation and our first ever high school graduation. Just before the graduation we had a special good bye party for Evan, Rose, and Jax Vandevander as their one year internship came to an end.  We will miss them so much in Africa.  God greatly used this time to prepare them for ministry.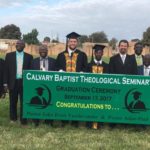 The highlight of October was hosting Michelle's parents as our special Faith Promise Mission conference speakers. We had a wonderful conference with good attendance, great preaching, and souls saved.  We hosted a special Family Games soccer competition to gather the parents of the students at the school to hear Pastor Tilson preach the gospel. Five adults and forty-seven children trusted in Christ as Savior during this missions conference outreach program.
In preparation for the continued growth of Calvary Baptist Church while we are home on furlough and Pastor Evan's return to the USA, we needed to place qualified, competent, godly men in leadership. The church unanimously voted to call these three men to lead the church in our absences. Pastor Atta Christopher Takyi was called to be my Associate and will be standing in as the senior pastor while I am gone.  Pastor Julius Adjei (a faithful deacon and a nurse) was called to be the youth pastor.  Pastor Francis Agyapong was called to be the children's pastor. (Francis is a graduate of our day school and is currently doing his internship at Holy Family Hospital to be a Medical Assistant.)
We left Ghana on November 20th and landed in Atlanta to spend Thanksgiving with our children and grandchildren. From there, we drove down to New Smyrna Beach to visit Grandma and Grandpa Towne and family.  We had the joy of presenting our ministry at their church, Glencoe Baptist Church. We are currently in Dallas visiting our family and friends at Worth Baptist Church.  My new cell number is 405-320-2187.
Thank you for your part in all that we do for His Kingdom!
For the souls of men!
Pastor and Mrs. Stephen J. Volante