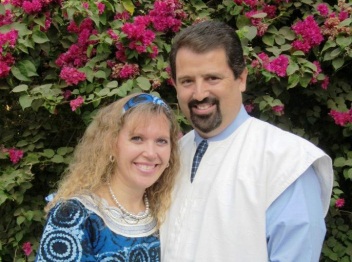 Steve Volante: February 2018 Prayer Letter
Dear Praying Friends,
What a joy it is to write and thank you again for the wonderful part you play in our life and ministry as missionaries to Ghana, West Africa.  By God's grace, we are home on furlough for a year, and we have made our home base in Chickasha, OK with Bible Batist Church.  They have rented us a beautiful house just 4-5 minutes drive from the church.  They have welcomed us home like family and have allowed us to jump in and be a part of the church ministries on many different levels.  I am getting many chances to preach, teach Sunday School, write devotional material, teach doctrine, go visiting with Pastor Kim Hayes, and plan the church calendar with the entire staff whenever we are not out reporting in a supporting church.  My wife, Michelle, is also helping in Awana and junior church.  Our children are also enjoying making new friends and attending two different winter camps.  Samuel also got the chance to preach his first message on a Sunday night here at Bible Baptist.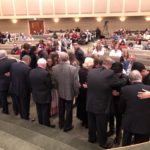 This year's Mount Abarim Missions Conference in Fort Worth, TX, was one of the best ever.  God seemed to prepare each speaker to meet the real life needs of many that attended the conference.  I urge you to set the time aside and plan to attend next year's conference and bring some of the young people from your church that you would like to see God move in their hearts.  I had the joy of seeing my son at the altar of dedication.  Thursday night, at the close of the meeting, Dr. Bill Patterson called all the pastors and wives who had been serving the Lord for over 50 years to come to the altar.  Then he asked any of the young people in the church who had surrendered their lives to serve God to come and stand in front of these godly examples.  My heart was filled with joy to see a waiting line as people waited their turn for a time of prayer with these wonderful servants of the Lord.
We are looking forward to seeing many of you this year while we are home visiting our supporting churches. Thank you for counting us worthy to represent you in Africa!
For the souls of men!
Pastor and Mrs Stephen J. Volante