During the 2005 MABMI Missions conference, my broken spirit was greatly repaired by a message preached by Dr. Roy Mack, "There are some Battles you have to win." For me, it was the battle for my health. Again, I was greatly revived by the praying-witnessing testimony of Dr. Sumner Wemp whose powerful testimony challenged me to engage in a deeper prayer life then in February, I was given a copy of Dr. Charles Keen's book, "Thinking outside the box." This book challenged me as and African missionary like I had never been challenged before. These three events locked me into a prayerful quest to find God's will about how I could be used to reach the unreached people of Africa.
According to God's perfect plan, we flew home from Africa in October to attend a mission's conference in Atlanta, Georgia, at Pinecrest Baptist Church, where Pastor Roy Mack served as the pastor. The keynote speaker for the conference was Dr. Keen. During the conference, God spoke so clearly to our hearts that Michelle and I went forward to promise God we would use our ministry in Ghana to be a gateway into the 10/40 window of Africa.
We returned to Ghana in November and since that time I have met with many African pastors to share our burden for reaching the unreached people of the 10/40 window of Africa. Many of these North African countries are often called "Closed Door Countries" because American missionaries are not allowed in and proselytizing in against the law. But these difficult human obstacles do not negate the Great Commission of our Savior, "Go ye into all the World,"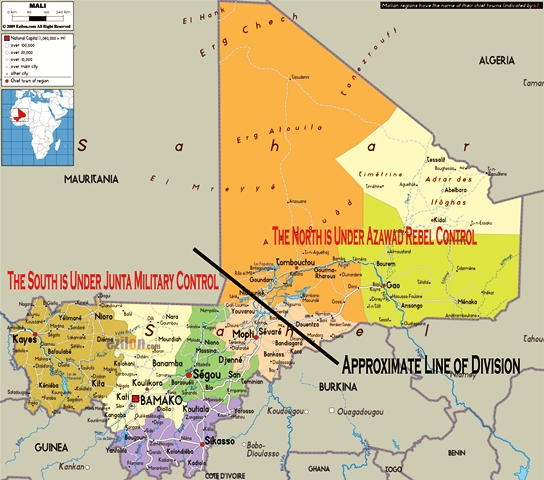 The Spirit of Caleb Ministry is a fellowship of Baptist pastors from all over West Africa that are truly committed to working together in planting churches in Africa. We meet once a year for six days of fellowship meetings and church planting. We use the morning sessions to hold important Bible conference meetings. In the afternoons, we go out on door to door visitation. Then in the evenings, we show videos and hold outdoor evangelistic campaigns. On Saturday afternoon, we hold special discipleship classes for those we lead to Christ in order to prepare them for baptism. These meetings culminate with a Sunday morning service with a first meeting of the new church plant and a celebration meal afterward. Every year God has blessed this fellowship of pastors. By God's grace, we have planted five churches over the past six years. 
In September 2012, we helped the displaced pastors in war-torn Mali plant a new church in the city of Niamana, just outside of Bamako.
Just before Easter of 2011, the country of Mali was taken over by a coup d'état from men within Mali's own military. While these men were busy overthrowing the official government in the south (where most of the population lives), three groups of opportunistic rebels in the north began to conquer the northern cities one by one until they were able to conquer the entire northern region of Mali. The strongest of these three rebel groups has claimed the northern part of Mali and renamed it the Azawad Republic (as if it were a new country).
These rebels instituted Shara Law and began to persecute and rob every Christian until they fled to the south. Since the first Baptist missionaries arrived in Mali in 1927, roughly 18 churches have been planted. Eleven of these 18 churches have been vandalized and closed. Currently, 400 Baptist church members are living in both Bamako and Sevare, waiting for their government to do something about the rebel invasion of their country.
The Spirit of Caleb Pastors' Fellowship of Africa is praying about returning to Mali in March of 2013 to help start a church among the hurting people of Sevare which is on the border between the rebels in the north and old Mali in the south. Many hardened Muslims are open to hearing the gospel because of the evils done against them by their own Muslim brothers. Please help us raise the $8,000 needed to host this year's church planting conference In Mali.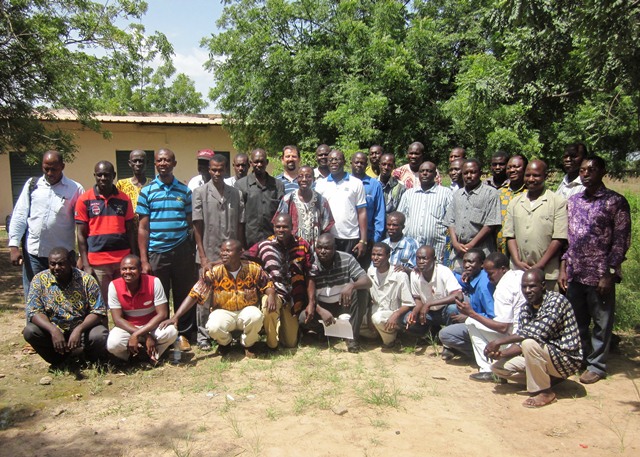 A PLEA FROM MY HEART
Would you by faith and prayer join us as we: ASK, KNOCK, and SEEK before the throne of grace for the keys to open the close doors of the 10/40 window? We have carefully prepared a special prayer book to help you get to know and pray for the ten most unreached people groups in the 10/40 window in Africa. Please pray about what part you could play in helping us reach behind enemy lines.
For Eternity!
Steve Volante