Mike Patterson: May 2013 Prayer Letter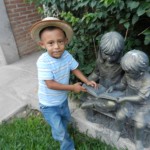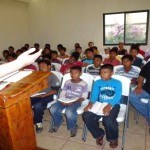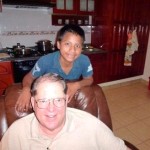 Dear Ones:
We began April in Mexico in meetings in both Cuernavaca and Tlapa. It was a special joy to be in the land we love with the people we have served since 1974.
We were able to dedicate and partially furnish the new facility in Tlapa.  Thank you so much for your prayers.  In the first two class sessions nine received Christ.
Since June, teacher's strikes in many parts of Mexico crippled the school system.  A few days ago a temporary solution was found and after nearly four months without classes our children are all in school.  We continued tutoring them while they were barred from the schools and unlike most of the other children none lost their school year.
We have been praying for years about starting a Christian day school in Tlapa.  (Dr. McCoy tried thirty years ago and it was shut down by the government.)  The time has come and local authorities are putting no obstacles at this time.  We will need about $200 per child for the year mainly for materials.  We will also need to add salaries for at least two full-time school teachers along with our present staff.  The first $5,000 has already been given!  Pray with us about this.
In His love,
Mike Patterson
PS:  Bill and his family arrived from Mongolia on May 1 for a few weeks with us and we are really enjoying our grandchildren.