Bill and Marcy Patterson
MABMI President, Church Planter, Bible Translator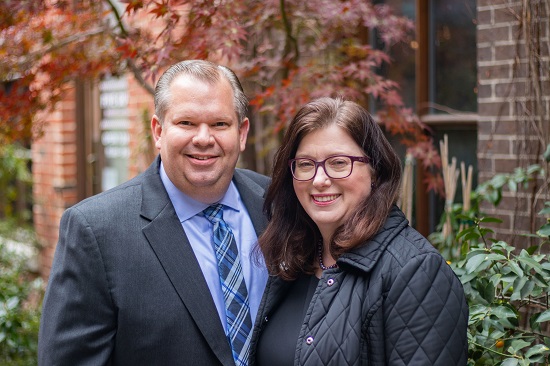 Greetings in the precious name of our Lord and Savior, Jesus Christ! Our family has served in a variety of missionary roles prior to accepting the leadership of Mount Abarim in 2014. Our main focus has been Bible translation and church planting, but we have also worked in training Bible translators, establishing Bible institutes, developing ministries for youth and children, and speaking in conferences. The Lord has allowed us to live and minister in five countries. We have also visited an additional forty-eight countries as the Lord has opened doors for service.
Our oldest daughter currently lives near Washington, DC. After graduation from college, she accepted a position in a graphic design firm. She is a faithful member of a church near her home.
Our son is the marketing director for a furniture company in Texas. He currently helps in the media department of our home church. His battle with Lyme's disease has been greatly helped by the Lord.
Our youngest daughter recently let us know that due to working ahead, she now plans to graduate from West Coast at the end of 2022, a semester ahead of schedule.
Thank you for your prayers and support for our family and ministry!
Mongolian Translation Team at Work
Mongolian Bible Translation By God's grace, the Mongolian New Testament has been published and distributed in Ulaanbaatar, Mongolia, beginning in July of 2017. Our translation team is currently involved in translating the Old Testament.