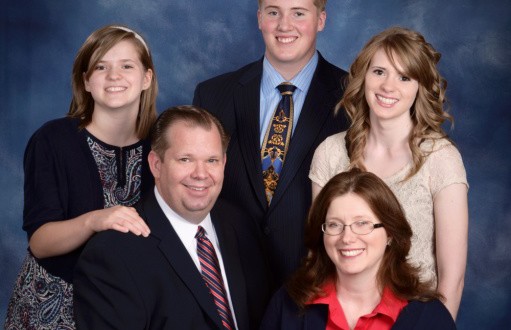 Bill Patterson: July 2014 Prayer Letter
Dear Praying Friends:
The service had just finished, and my message of salvation was a joy to deliver. Several of the church people invited me out for a meal after the service, but I felt God's leading to go back to the hospital to my grandmother's side. As I walked in the room still dressed in my suit, Mammaw Patterson asked me what I had preached on. For a few minutes, she listened quietly. Then, I asked her to tell me how she was saved.
For four minutes, as my cellphone recorded her voice, she slowly told me of the day when she and her friend Tommy Taylor had gone forward at the Allen Avenue Baptist Church to meet Pastor Hensley and accept Christ as her Savior. A nurse came in the room to listen for a minute and left with a tear in her eye, saying quietly as she left, "That is just precious!" Just afterward, my grandmother was tired and I said "Goodbye." It was the last time we spoke. One week later, she was in the presence of her Lord.
Later that evening, my son Ryan called to tell me he was struggling with doubts of his salvation. What a joy it was to lead my son to Christ, and hear in his voice the peace of knowing that he was a child of God. When we traveled back to Texas as a family for the funeral of my grandmother, we stayed an extra day to be at our home church, where I was privileged to baptize our son. My heart rejoices still!
This page will not allow me to write of all the other souls that were saved, the trials we have faced, nor the blessings that our loving Father has bestowed upon us. With our eyes on Jesus, we press on. His grace sustains us, His love surrounds us, and His peace that passes understanding has kept our hearts and minds on Him. We are blessed! Thank you for keeping us in your prayers.
PS: During our trip to Mexico, I believe I picked up something that has given me health problems for five weeks. Please pray that the doctors will find out what is going on, and that I can get back to good health