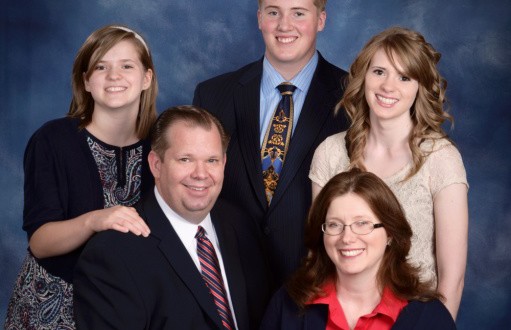 Bill Patterson: March 2015 Prayer Letter
Dear Praying Friends:
Two days ago, I purchased a plane ticket for Ghana, and sent my passport off to the Ghanaian embassy for a visa. The Lord has shown us that this is His will, even if the finances are not yet in hand to embark upon this journey. Lord willing, I will be flying out on March 31, and humbly ask your prayers.
Mongolian Translation Update: In the last few weeks, we have finished our work on Colossians, First and Second Thessalonians, and Second and Third John! The problems we were facing with Oyumaa's passport has been resolved temporarily. The Embassy of Mongolia has given her a "Travel Document" that will enable her to return to Mongolia. She will then need to apply for a new passport and visa. As I write this letter, she is flying back to Ulaanbaatar. Please pray that God would allow her to return soon so that we may finish our work.
Moving back to Texas: Our year in Tennessee is coming to a close. In just over two weeks, we will be moving back to Texas. Oyumaa's health has been restored, and her time close to her family in Tennessee was good for all of them. With the need to be near our Mission Office, we will continue our work in Texas. Please pray that God would protect us and guide us in many decisions we are facing.
Family News: In the next few weeks, Ryan will be graduating from high school. We are praying that God would provide him with a job that would enable him to save money for college this fall. Heather will finish her first semester in May, Lord willing, and plans to work at the Wild's Camp in North Carolina during the summer. Marcy is helping Tricia finish up the eighth grade. God has blessed us greatly!
Sincerely,
Bill Patterson
PS: We received word today from someone who has offered to pay for the repairs on our 1998 Grand Marquis. Since December, it has been broken down, and prayed for this just last night. What a blessing!