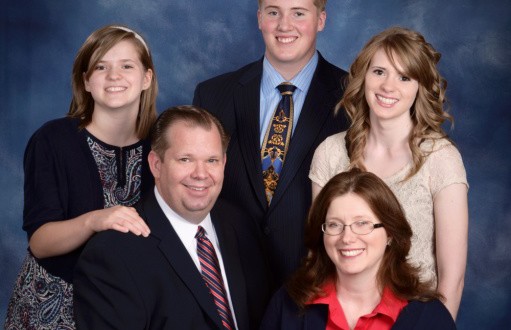 Bill Patterson: May 2015 Prayer Letter
Dear Praying Friends:
The air was cool compared to the heat outside, but the darkness was overwhelming. From where I stood inside the dungeon of the slave castle in Cape Coast, Ghana, you could see no sunlight. It was humid, moldy, and warm. Thousands of slaves had been chained to those walls as they awaited their departure through the "Gate of No Return" toward slavery. It was sad and sobering.
As we exited the dungeon, we were led upstairs to a small church. It had been built on the roof of the slave dungeon. It had served to salve the consciences of the slave traders who awaited the tides that enabled their dastardly deeds. How many times would the slaves have heard hymns sung by the hypocrites in a language they could not understand? Their own Twi and Fante had no such songs.
My heart is burdened for the many who still sit in the darkness of ignorance. They may have heard God's Word in an unknown tongue, but they have never heard God speak their language. Would you pray with me that God would challenge Christians to accomplish the task of taking the Bible to every man in his own language. The laborers are few, and the work is great.
We are facing many obstacles. Oyumaa has still not been able to get a visa so that we can continue our translation work. Our personal support has dropped by over $1000 a month this year, as our expenses have increased with Heather in college and Ryan about to leave for college. We are also blessed! Ryan has just graduated from high school. Hundreds were saved in recent conferences in Ghana. Praise God!
Sincerely,
Bill Patterson
PS We now have four meetings set up in 2016, when we plan to take a year to report to our churches. If you would like for us to visit you, please let us know. It would be a joy to see you again.