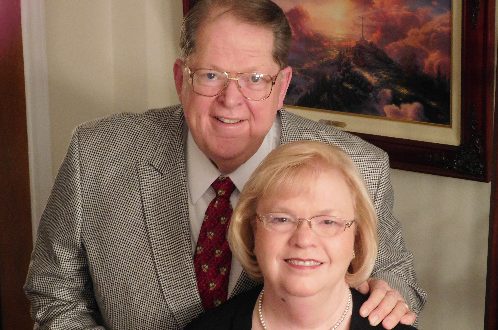 Mike Patterson February 2018 Prayer Letter
Dear Friends:
Our 52nd Annual Conference on World Evangelism was hosted in the Worth Baptist Church. Pastor Gillit and his staff were just tremendous for this well attended meeting. The preaching by missionary statesmen and pastors was just wonderful. The meals, fellowship and missionary presentations were all marvelous.
I want to thank you so much for your prayers and faithful support. You are the best! The year just past was a history maker for both the homes and Christian School. Becky and I had a productive year in our ministry in spite of sickness. Many were saved in the outreaches from the homes and Tlapa church. Over 200 were baptized. We also completed a three-phase building program consisting of the director's home, the Christian school building and a large cistern and water tank system to solve the chronic water shortage in Tlapa.
Many of the needs of the homes were met during the meeting. Becky and I did not present any personal needs and God will supply for us.
Projects in the homes for 2018
We presented a variety of building and remodeling projects totaling about $25,000. We are thankful for about $4000 that has already been received.
A need for Five washing machines was completely met.
Christian school has a variety of needs totaling about $6000
Christmas, Children's Day, staff retreat & Anniversary. Also, by law we are required to pay double salaries in December. Pray with us for a total need of about $20,000 in 2018.
In His love,
Mike Patterson
Thank you in advance for your prayer and help with these needs. May God bless you and yours in 2018. Pray also for my health. By God's grace we depart for Mexico in two days!