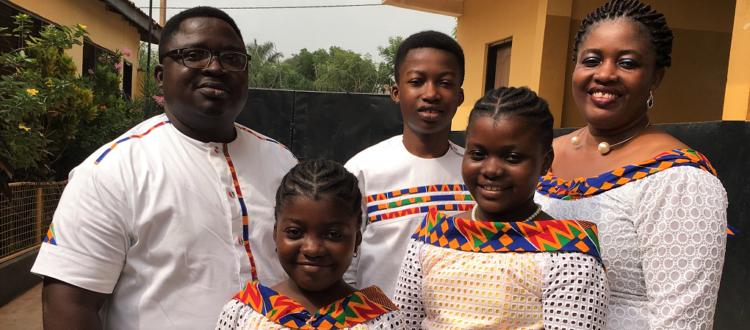 Josiah Kennedy: May 2019 Prayer Letter
Josiah and Mary Kenney – Missionary and Church Planter in Mumford, Ghana
Dear Partners in Ministry,
The month of May, was one of joy!
We were blessed with a visit of two families in our church. It is our hope that they will feel at home in our church.
I had the joy of teaching the Books of Daniel and Revelation in our Bible Institute. Please pray for one of our students by the name of Prince, that the Lord will give him a clearer vision as far as his calling into the ministry.
We are getting excited as the days for Vacation Bible School 2019 draws closer. Already we have 8 churches in different locations of our country listed for VBS this year. We continue to seek your prayers for as put in all the materials. Also pray that the Lord will give us amazing Leaders in these churches. We have asked the Lord for 4000 children in attendance for this year Vacation Bible School.
As you pray, if God would lay on your heart to participate with us financially for VBS 2019, you can send all gifts payable to:
First Baptist Church of Oxford
150 Pontiac Street
Oxford, MI 48371
Please indicate on your gift Wells/Ghana and it will be directed to our mission needs.
Continue to pray for a church building for our church fellowship in Dodowa, it is our prayers that we put up a structure for meeting on our land by the end of this end. Thanks be to the Lord for the 1000 5″ cement blocks that He has provided through the members of Crossroads Baptist Church for the start of the building here in Accra. The Lord has continuously blessed the fellowship there.
We are so thankful to the Lord for His blessings for us through His children. We are grateful for all your support over the years..
Thank you.
For His Glory,
Josiah & Mary