Bill Patterson: April 2013 Prayer Letter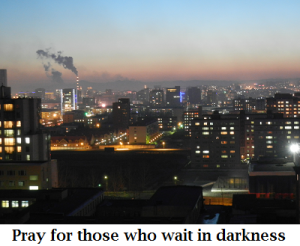 Dear Praying Friends:
In the same way that Christ taught His disciples to pray, He has been teaching us to pray. By God's grace, we have seen God miraculously provide, just in his time. We are grateful to you, our prayer partners, and rejoice to share with you what God has done. Please continue to keep us in your prayers.
Translation Office  Just six hours before Dr. Keen and a group of ten arrived for a five-day visit, we moved into our new translation office. It is in a new building, and the price we were asked to pay is below what we had expected. Since rental rates have skyrocketed over the past five years, we were very concerned. God showed that he can provide, and our rent is only $500 per month!
Translation Report  Although we may give each other 'high fives' when we finish translating a book from the Bible, we always bow in thankful prayer to the Lord. Dashka and I completely finished our work on Matthew. In addition, Oyumaa finished her translation of Titus, Philemon, and First Peter!
Residency Permission  By God's grace, the Mongolian government approved our residency for another year.  This is a process that we must renew every year. We do not take this permission lightly, as other missionaries have been asked to leave. Please pray that the door for service will remain open.
Short Trip  In four weeks, we will arrive in the US for a much-needed break. We have just entered our seventh month of snow and ice in Ulaanbaatar. Winter depression is very common here, and we praise the Lord for helping our family stay positive. During the eight weeks away, I am scheduled to preach in twelve churches and speak in at least three countries to groups of Bible translators. Please pray with us for the provision of $12,600 to cover all the airplane tickets, as well as safety in travel.
In Christ's love,
Bill Patterson