Bethesda Children's Homes: July 2013 Prayer Letter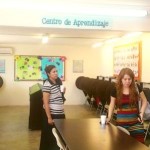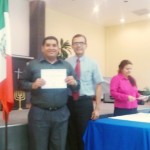 Dear Ones:
The sound of hammers, pounding away in a cacophonous rhythm, filled the air at the Boy's Home this morning.  The teachers have finished their training, school books are being sent to Tlapa, and a group of volunteer workmen have arrived to build the workstations needed for the children.  By God's grace, all but $5,000 of the needed funds have come in!
Marco Aviles and the Staff at the Bethesda Homes are working overtime to get ready for this next batch of children.  Some children will arrive early, during the Annual Reunion of the Bethesda graduates.  Others will come in the following week.  A challenge has been made to the church to be a good example to those coming from afar, both in hospitality and in their faithfulness to the Lord through leading souls to the Savior.
Our eagerness has been tempered with the reality of just how fragile human life can be.  On June 24, Dr. Mike Patterson was rushed to the hospital with multiple health issues.  In addition to kidney failure, atrial fibrillation, cellulitis, sepsis, and a blood clot behind his right knee, Dad suffered a massive heart attack.  After nine days in the hospital, he is now home, but recovering slowly from this debilitating and almost fatal illness.
What are the greatest needs?  Please pray for the children during their summer ministry programs.  They have become incredible missionaries as they reenter their native villages sharing the story of salvation.  Please pray also for the staff as they work tirelessly to prepare for the upcoming year.  Finally, please pray for unknown financial needs, due to Dad's surgery and hospital stay, and for the start-up funds needed for the Christian school.
In His love,
Bill Patterson, writing for my Dad
Childrens Home
PS:  We do not take lightly that your prayers and faithful support keep the Bethesda Homes open for children and young people to learn of our Lord.  Thank you for making this dream stay alive!