Bill Patterson: July 2013 Prayer Letter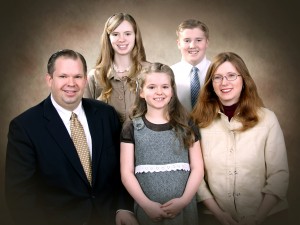 Dear Praying Friends:
Praise the Lord for His presence during this last month of great joy and great trials. God is still on the throne, and He has been at our side through every step. We are especially grateful for your prayers for us.
Great Joy – Mongolian Translation  The initial translation of the New Testament into Mongolian is now complete! Just a three weeks ago, we received the final document from Oyumaa. Now, we still have much work to do to revise her work and prepare it for publication. On a sadder note, we learned last week that Sambuu will be leaving our translation team.
Great Joy – Souls Saved  The Lord has allowed us to see a number of souls saved this last month. Just two days ago, the husband of a neighbor for whom we have prayed for almost two years accepted Christ as His Savior. We personally led nine souls to Christ this last month, and it was such a blessing to see each of them come to the Lord. How wonderful it is to see God work in the hearts of men!
Great Trials – Family Health  In our last report, we asked you to pray for our niece, Valerie Gibson, who has a ruptured appendix. She is now scheduled for surgery on August 2. Then, on June 24, my Dad, Dr. Mike Patterson, was admitted to cardiac intensive care. While there, he suffered a heart attack. They found a blood clot behind his right knee, and discovered that he had both sepsis and cellulitis. They were finally able to insert a stent into a blocked bypass, and he slowly started recovering. He was released to go home last week, but is still very debilitated. Please continue to pray.
In Christ's love,
Bill Patterson
PS Due to Dad's health, we feel that God has led us to delay our return to Mongolia until the end of August. He needs our help with several matters, and it is our joy to be able to help him. Please pray that this time would be especially productive as we help out in several different areas.