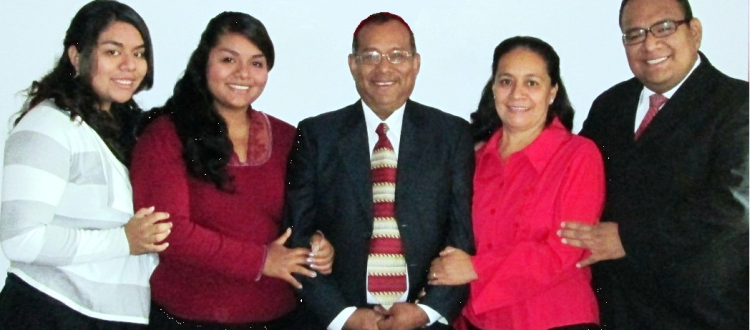 Manuel Diaz: May 2014 Prayer Letter
DEAR BRETHREN, OFFSPRING OF GOD:
And, behold, I am with thee, and will keep thee in all places whither thou goest, and will bring thee again into this land; for I will not leave thee, until I have done that which I have spoken to thee of. Genesis 28:15
We greet you with a lot emotion because the time of our return to Equatorial Guinea is very close but at the same time with sadness, because we have to separate from our children.
However, we are grateful to our God for allowing us to live very special times with them, as well as with our family and brethren in Christ.
We would have wanted to stop time, but the work of God must continue spreading, the time has come go back again, trusting in the promises of our God who has been with us, He has kept us and now must return to Africans lands, to do what He has told us in His Word.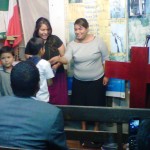 This month we were invited by Pastor Eladio Rangel, to participate in the Missionary Conference of his church where God worked greatly, putting in their heart support us to carry the burden of salvation of the Equatoguineans. God bless them.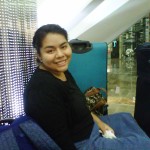 God gave me the opportunity to travel to Puebla City to accompany my daughter Eunice, who was to review of admission into the Madero University, where she will pass if God permits 4 years studying the career of Linguistics, focused on translation, our prayer is that God will provide for costs during her stay there. It was a blessing to greet Pastor Eduardo Martinez on this trip.
Finally we traveled to Chicago, to visit the family of my wife that we had not seen for 10 years and for whom we always pray for their salvation.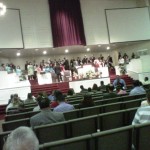 God gave us the opportunity to visit First Baptist Church of Hammond Indiana, where I was saved on 1992.
It was a time of blessing listen God's Word preached through Pastor Freddy of Anda, and to greet my brother and friend Francisco Bustos, who was the one who invited me for the first time to that Church.
Beautiful memories came to my mind, remembering the so great salvation that I received from my Lord and at that time I never imagined the purpose which He had for my life, to be a missionary in Africa.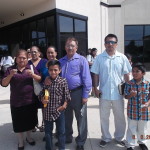 We also visit Bethel Baptist Church, and pastor Elmer Fernandez on two occasions, where we took some of our family with the desire that they knew the Lord and take root in the Church, thank God, several of them have their willing heart and we trust that very soon we will have news of their conversion.
A few days ago I received a message from the Garcia family, from Equatorial Guinea, somewhat daunting.
Message sent from Equatorial Guinea: Alberto Garcia Meza to me may 29 at 7:24 A.M.
Hi pastor salute you fondly and communicate you that guinea is changing by leaps and sects each time there are more and more twisted and have done to anger the Catholic Church prohibited vigils healings testify in the street and areas as the promenade and who firm the permanence visas have been changed now does the son of President and no one knows where he is. He is not renewing registrations to churches not giving visas to missionaries; I beg your prayers for our documents. Now that, I'm in the field I can see how the grace of God kept you for so many years. Thank you for your testimony and your love to the work of our God that God bless you in all your projects and bring you soon brethren miss you and wonder when Pastor Manuel comes. THAT IS ALL FOR NOW I WILL KEEP YOU INFORMED. Alberto Garcia and wife your servants
Please we ask your prayers for our near trip, because on our way back we don't know what we going to find, but we are sure our God is in control in all what happens in the country and He will fulfill His promise of His presence and care. I beg your prayers also for my wife, in her analyses log a high level of glucose, she has began a treatment to lower her sugar, we praise God for this, and we pray to show us His purpose. God bless you.
Your Missionaries: Manuel Diaz and Family: Reyna, Eric, Erika and Eunice
Reaching Africa: Because our Redeemer lives. (Job 19:25-27)