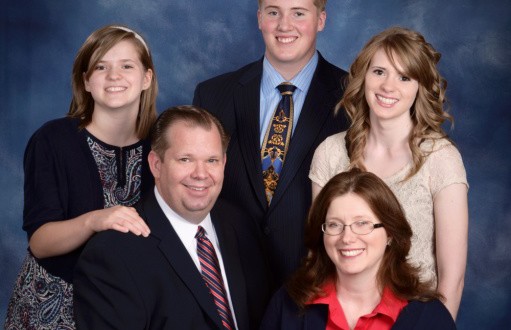 Bill Patterson: December 2014 Prayer Letter
Dear Praying Friends:
This past year has been wonderful! As we celebrate the birth of our dear Lord and Savior, we are especially grateful for your part in enabling us to continue the ministry the Lord has given to us. Thank you for remembering us in your prayers before the Lord.
Spanish Revision Update: For the first nine days of this month, the Lord allowed me to be back in Spain to meet with Trinitarian Bible Society. With God's special help, we finished much more work than we thought would be possible. The final touches were made on Acts, First Corinthians, and Hebrews. Praise the Lord for His Word that is being carefully revised in the Spanish language.
Mongolian Translation Update: With the guiding eye of Mrs. Oyumaa, we have now finished through Acts 22. After our Christmas break, she will be coming to Texas for three weeks. Lord willing, we will do as much work as possible in the days leading up to the annual Mount Abarim Baptist Mission's conference.
MABMI Conference: We are in the final preparations for the annual Conference on World Evangelism. Great reports are coming in from around the world, and we rejoice to see what God has done. Please join us at the Worth Baptist Church on January 19-22, 2015, for this inspiring conference. Also, please pray that many hearts would be touched through the preaching of God's Word.
May the Lord bless you with a very Merry Christmas. For the upcoming New Year, may His grace sustain you as you follow His will.
Sincerely,
Bill Patterson