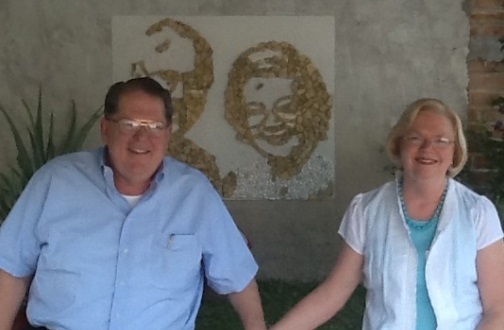 Bethesda Children's Homes: December 2014 Prayer Letter
Dear Ones:
Christmas in Tlapa is very special. Your gifts and sacrifices have made it possible to make this special season a joyous occasion for the children. They are not accustomed to elaborate gifts, in fact most receive their first Christmas gift while in the homes. Each boy and girl receives a single gift and they are thrilled. Special meals, the teaching of the real story of our Lord's birth and a great deal of love are the real celebration. Thank you for your help in this great work.
Opportunities to be a blessing!
We still need support for about 20 children at $100 per month.
We need to replace 15 year old mattresses for all of the beds in both homes. $60 each for 150 mattresses. $9000 needed.
School materials for Christian School. $6000 needed
Not all is piñatas and special meals. The murders of 43 college student in nearby Iguala by the drug lords under the orders of a city mayor have sparked civil unrest and rioting. Road closures in and out of Tlapa have made it difficult to buy even basic commodities. Marco risked his life to travel to Cuernavaca for many of the things. We covet your prayers.
Becky and I planned to be in Tlapa for their Christmas celebration. On November 28 I had a fourth heart attack. We will not be permitted to travel to our Mexico until February. I am doing well considering what happened, but still covet your prayer for my recovery. Please know that we love you and even the children pray for you every day. Merry Christmas!
In His love,
Mike Patterson
P.S. Civil unrest has made everything expensive. Chain stores have been closed and looted. Our budget has been stretched unmercifully. Mexican law requires double salaries for all of our workers for this month. God will supply but we are faced with a $13,000 budget shortfall this month. Thank you so much for your gift as part of this miracle we need.