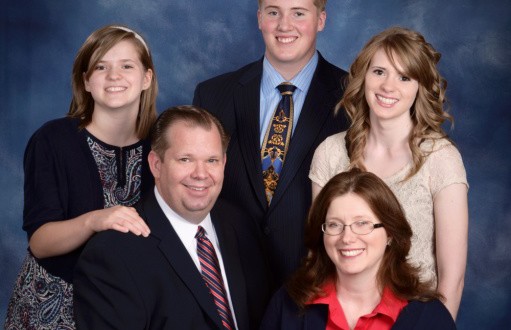 Bill Patterson: April 2015 Prayer Letter
Dear Praying Friends:
This letter comes to you from Techiman, Ghana, where God has done a great work through the ministry of several missionaries and national pastors led by Pastor Steve Volante. All of the churches here have made the Easter season a labor of love toward God. Praise the Lord!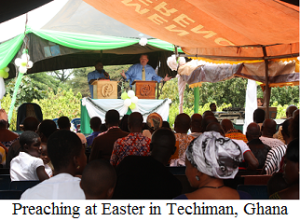 Mongolian Translation Update: The Mongolian translation project is unexpectedly on hold. Oyumaa's US visa has been denied, and she will not be able to return in May as we had hoped. We are now in the process of seeking other methods of continuing our work, perhaps online. Please pray that God would show us His perfect will regarding our Bible translation work. This is God's work, and it will go forward. He allows testing to help us keep our eyes on Him.
Ghana Trip Update: Through the sacrificial gifts of two supporting churches, God has provided the funds for this incredible journey. I have visited ten churches that have been started since I was here fifteen years ago. My prayer is that God would use this same plan around the world. Hundreds have been saved this week and reports continue to come to us. Twenty-seven were baptized yesterday, and the church leaders are meeting at this very moment with those saved yesterday to help them understand their need for baptism. Our six full-time missionary families, one short-term family, and thirteen associate church planters are doing a fantastic service to the Lord and their people. What a great trip this has been!
Sincerely,
Bill Patterson
PS Update on the car: The cost to repair it was excessive, and it has been sold. We praise the Lord for giving us the minivan last October, so we are not without transportation. God is good, all the time!