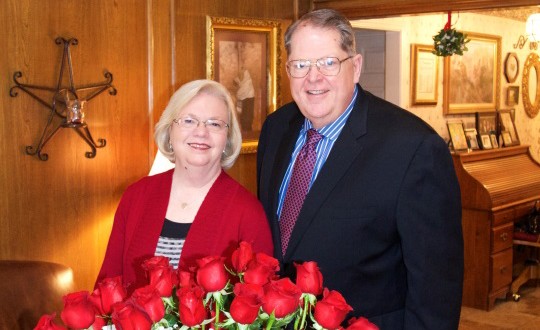 Mike and Becky Patterson: October 2016 Prayer Letter
Dear Ones:
We just returned from a blessed trip to Mexico. We had a record group for the Reunion in the homes. Our son Bill joined us for the anniversary week in Cuernavaca as well and he was anointed.
We have begun a two phase building program in Tlapa
First we will build a modest two-bedroom apartment for Marco and Yoli at the boy's home. These gifted and godly people have lived for ten years in a tiny one room apartment without complaint. Their daughter is a pre-teen and her parents need privacy. Cost $35,000 US.
Next we will build a 4000 square ft. building for the award winning Christian School. This will cost about $60,000 dollars. We have begun by faith and will not incur debt. (We can build these buildings for about $15 per sq. ft. with the favorable exchange rate for the US dollar.) Both the builder and architect are donating their skills. Both buildings should be finished by next August as God supplies.
Hospitalized in Mexico
While in Mexico for September – October I contracted a tropical food-borne illness which landed me in the hospital there and once again after flying back to Texas. Medical expenses had to be paid before leaving the Mexican hospital…Thankfully they took plastic.
A sad note
Our Mexican office director resigned following an audit that made clear a pattern of deception and personal use of funds designated for our Mexican missionaries. This arm of the mission was made to serve these heroes of the faith. He has repented and is beginning the restoration process. To be right with our affiliate missionaries I have replaced all of the misused funds. To date this has cost just over $30,000 dollars. (This was guaranteed not from ministry funds but from my mother's inheritance and the sale of Telmex stock bought to get a phone in 1974.) Our hearts have been crushed. Pray for he and his family as they go through the process of restoration spiritually.
In His love,
Mike Patterson