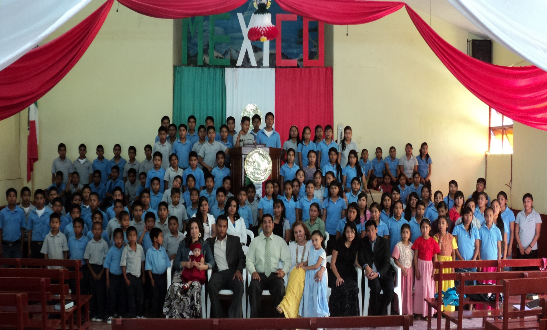 Bethesda Children's Homes: January 2017 Prayer Letter
Dear Ones:
Thank you so much for your prayers and faithful support. As we begin 2017, we are so thankful to you our rope holders. You are the best!
Phase one of a two stage building project is now under roof!
The apartment for the directors at the Boy's Home should be complete by March. Funding for this project came through the generosity of the Campus Church of Pensacola Christian College.
The Second Phase will be a 4,000-square foot building for the ever-growing Christian School. Both the builder and architect are donating their services. With the strong dollar, we can build for $15 per square foot. As God provides, the school facility will be built without debt. We plan to begin this building in March. (About $60,000 will be needed.)
For three months, I battled what we thought was a tropical intestinal infection and it was complicated by that, but further testing has shown that I have a cancerous tumor in my duodenum. I also have celiac disease. Further testing will reveal any metastasis to the liver, lungs or heart. If they are clear surgery to remove the tumor will follow. I will be on a gluten-free diet the rest of my life. Thanks for praying.
We plan to fly to Mexico next week. I will be preaching the anniversary meeting in our Tepoztlan Church and conducting some staff business meetings for both the office and the homes. Surgery, if planned, will be scheduled after this trip. Becky just had the first of two cataract surgeries and she has had some complications. Thank you for praying for my Becky.
In His love,
Mike Patterson
P.S. We ask nothing for ourselves, but do ask that you to pray with us for the needs of the Homes. Offerings at Christmas and other holidays are so important. The Bethesda Centurion Club still needs about fifty sponsors at $25 per month for the needs of the Christian School. We now have ten (10) unsupported children and ask your prayerful help.