Marlon and Kareen Jumawan: September-October 2020 Prayer Letter
Marlon and Kareen Jumawan – Missionary and Church Planter in Philippines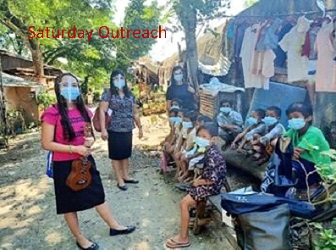 Dear Pastors and Praying Friends,
Toledo City is still somewhat in General Community Quarantine, though some restrictions have been lifted without an official announcement from the government. Government offices are still irregular and there are areas where strategic scheduling still applies. The big confusion that the city has is that there are no official announcements or updates from the local government for the people to follow. We just have to find it with ourselves what we can and can't do.

Our church's gate is still closed due to the above reasons and we are still proceeding with caution in regards to outreach, tract distribution, soul winning, and home Bible studies. Most people here are still fearful because in the province of Cebu, Toledo City now has the highest COVID positive cases. Quite a few church members are still fearful about participating in ministry and some have not returned to church since the beginning of the lock down (March), but some have gained courage to continue serving God despite of the situation.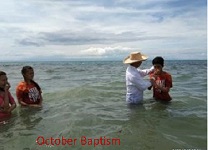 With dialogue to our barangay officials, they have issued a certificate to LBBC enabling us to distribute surgical masks within our barangay since not everyone here can afford buying masks to go on with their daily task. Along with distributing masks, we are allowed to gather and educate children and teens with a moral recovery program. Through this, it enables our Saturday outreach program to resume. We are on our 5th week now since we started and averaging 190 kids and teens with so far 20 volunteers in 15 different locations. This may sound extreme to some, but the volunteers are settled to serve God despite any situations or challenges.


Recent results for our soul winning team:
August 99 salvations
September 73 salvations
October 46 salvations
There were three baptisms and hundreds of tracts distributed every week.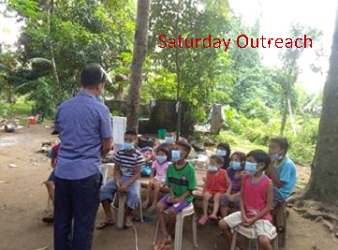 I believe that God can still do miracles even in this hard situation. Please help us pray for a church bus. Most of our members are having a hard time coming to church since the fare has now doubled as a result of the government's restrictions on public utility vehicles.


May God continue to bless us all.
In Christ,
Marlon Jumawan
Matthew 5:16