Charles Barnes: December 2020 Annual Report
Charles and Barbie Barnes – Church Planter in Maine, USA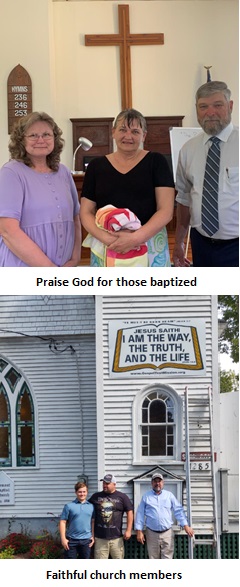 We want to thank all who support us and pray for a harvest of souls here in Maine.
Some highlights for 2020 are:
The faithfulness of our members in spite of the social climate for which 2020 is remembered.
The baptism/discipleship/continued service of new members.
The honest desire to witness by our people's life and word to their circle of influence and family.
Prayer requests:
Barbie's mother. She is under hospice care at home and Barbie helps as one of her caregivers.
Strengthening of Tremont Baptist Church and other churches in Maine.
Open doors for greater service here at home and through missions.