Marlon and Kareen Jumawan: January 2021 Prayer Letter
Marlon and Kareen Jumawan – Missionary and Church Planter in Philippines
Dear Pastors and Praying Friends,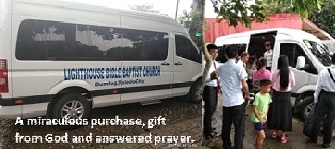 Happy new year with the firm hope from our Mighty God for a wonderful year before us!

Our common enemy is doubling its time in working hard at leaving churches in confusion. We are aware that difficult times are coming, but many are caught unprepared. Here at Lighthouse Bible Baptist Church, not because of anything but God's grace alone, we continued our services through the storms of 2020.

With a different approach, many added changes, and avoidance any unwanted attention, our ministries are all now back except the Friday plaza soul winning and tracts distribution.
Last November, our bus ministry started picking up and dropping off kids and church members.

2nd Annual Big Day. Not all our outreach kids were present because of COVID restrictions, but we were able to miraculously continue our "Big Day" by bringing the twelve most faithful outreach kid families to church. Parents heard the gospel and most received it, resulting in some families attending church now.

2nd Annual Music Recital. Another miracle was witnessed by the church. We invited selected visitors to hear the truth about Christmas and enjoyed the Christmas music and play from our church children.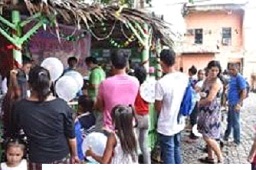 Thanksgiving Sunday highlighted all the miracles and answered prayers of 2020: land for our church auditorium has been paid off, one minibus was purchased, the church acquired free residential land for members to build houses, services continued throughout 2020, membership and attendance has increased.

Recent results for our soul winning team: November (62 salvations, 7 baptisms); December (112 salvations)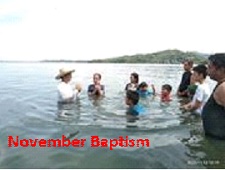 Thank you very much for partnering with us in prayer and financial support. Please pray with us that God will allow us to start building our bigger and permanent auditorium this year. May God continue to bless us all.
In Christ,
Marlon Jumawan
Matthew 5:16