John and Dorcas Abedu-Kennedy – 2020 Annual Report
John and Dorcas Abedu-Kennedy – Church Planter in Apam, Ghana
MAJOR GOALS REACHED:
1. The year 2020 was both burdensome and a blessing. We thank God for Romans 8:28, which gives us the assurance that, "…all things work together for good to them that love God, to them who are the called according to HIS purpose".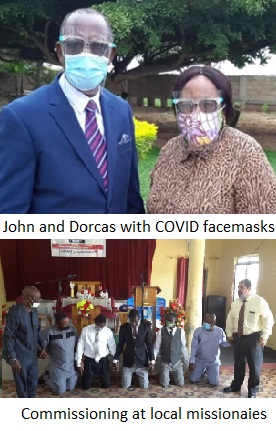 2. By HIS grace, our Church plants are all on their feet, despite the peculiar circumstances in the new normal way of life, owing to COVID-19 pandemic.
3. We commenced the new year 2021 with high hopes of doing our Lord's Great Commission as commanded in Matt. 28:19-20, by HIS grace.
PRAYER CONCERNS:
1. Pray for us in my wife's mid-seventies and in my early eighties for strength and energy physically, spiritually, and emotionally as we keep on serving the living Savior.
2. Pray with us for our missions-minded partners in ministry who have supported us even through these difficult times in prayer, and materially monthly and occasionally for church projects.
3. Pray with us as we prepare planting a Church in a densely populated town called Senya Bereku, about seventy kilometers from Apam. We have a called man commissioned to go. Pray for his needs of at least about $100 a month, accommodation, and a motorcycle to start.