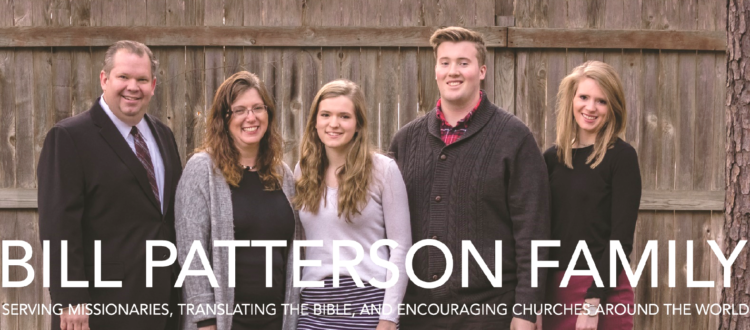 Bill and Marcy Patterson: May 2021 Prayer Letter
Bill and Marcy Patterson – MABMI President, Church Planter, Bible Translator
May 2021 Newsletter
Thank you for joining us on the front lines of spiritual war through your faithful prayers! Each victory has been won through prayer. May God be glorified as you read this report.
Mongolia Translation News: Please keep Oyumaa in your prayers. A few weeks ago, we heard that she was diagnosed with cancer. Her daughter rushed back to Mongolia to be with her, but it is still not clear exactly what is going on with Oyumaa. The border is not open for foreigners, and we have not been able to visit since October of 2019. The other members of the translation team are limited to online meetings. Although the work has been greatly restricted, it continues forward. Please pray for Missionary Jason Ritchie and all our translation team, and that Marcy and I will soon be allowed to return. Our labor is not in vain!
Mount Abarim Update: As the COVID pandemic begins to fade in many places, our missionaries have taken advantage of the opportunities to begin in-person church services. There are some that are still in more limited areas, and we pray that the pandemic may soon end. Four of our missionary families are still on deputation, and many are awaiting the end of the pandemic to return for a delayed furlough. Please keep our missionaries in your prayers. Special offerings during this time have allowed many of us to not go in debt.
Family Update: Tricia, our youngest daughter, has just finished her sophomore year at West Coast Baptist College. Ryan continues to live at home and is working in marketing and graphic design. Heather continues her graphic design work in the Washington, DC area. Marcy and I have been traveling to preach and teach Bible translation. We have made nine trips to Mexico, Honduras, and six US states; taught in five colleges; and taught or preached over one hundred fifty times so far this year. We are truly blessed!
Personal Financial Needs: God has blessed in amazing ways. A few months ago, I shared that we had lost over $2000 in monthly support. The Lord has now blessed with three new supporting churches, and three churches have increased their support. Although we are still about $1000 a month short of our goal, the Lord has supplied through special offerings and a reduction in budgeted expenses. The Lord is so good to us!
Please keep us in your prayers!