Harold and Lílian Gilmer : October 2021 Prayer Letter
Harold and Lilian Gilmer – South America Director, Church Planter and Bible Translation in São Paulo, Brazil.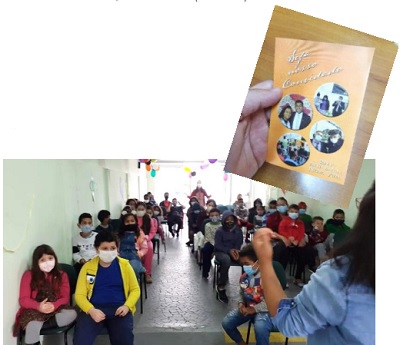 Dear Brethren:
"Then Samuel took a stone, and set it between Mizpeh and Shen, and called thename of it Ebenezer, saying, Hitherto hath the LORD helped us" (1 Samuel 7:12).

Church Planting – "Outreaching"

Words eventually make it to the dictionary because someone made them up. So, we are "outreaching" at New Life Baptist Church. We just produced 5,000 personalized Gospel tracts with an invitation to our special events
this fall semester, starting with Children´s Day and ending with Missions Conference at the end of November. Praise the Lord, two children accepted the Lord as their personal Savior through the Children´s Day outreach. God is good!

Bible Ministry – Proceeding by faith

By faith we are proceeding with the project to provide the Portuguese language with the Exhaustive Concordance with Hebrew and Greek Dictionaries, which is the single most important tool needed for studying the Scriptures. Pastor Walter Campelo, one of our board members, is helping us bring this together on a volunteer basis. Please do pray with us about this major project.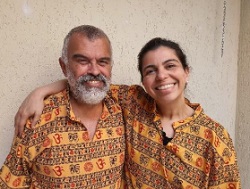 Family News

On Saturday night, October 2nd, we received a phone call that Lilian's
father, Daniel Santos, had just suffered a heart-attack. He was in the
hospital all that week, with a very low heart rate. Just a week before,
we celebrated his 70th birthday, with a Mexican themed party. He
loved missions. As I drove to the hospital that evening, a second
phone call through—Lilian's father had just slipped into glory. Our
hearts are deeply saddened, but the peace that the Lord has given us
surpasses all understanding. Thank you for your prayers for Lílian and
her family during this time of grief.
Yours fellow servants in Brazil,
Harold, Lílian, Raphael and Danielle