The Alvarez Family: June-July 2023 Prayer Letter
The Alvarez Family – Missionary in the Basque Country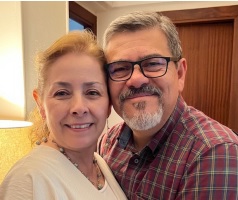 Dear Brethren,
We greet you always with joy, knowing that our good Lord guides us and blesses us beyond what we can express. Praise the Lord for His faithful and patient labor in our lives. To Him be the glory and praise for everything He lets us do for His cause.
Aierdi
Praise the Lord for the two youth teams that visited us from two different churches in the United States. Both did a great job helping us in different projects at Aierdi. It is always a joy to see the attitude with which they come to serve and it is a joy for our church to receive them and hear their testimonies and their singing. We are preparing now for our next retreat for pastors and missionaries. Pastor Ezequiel and Mrs. Miriam Salazar will be a great blessing and encouragement to the families that will come to the retreat. It looks like this year we will break our attendance record! Please pray that the Lord would work in each life, and that we would be encouraged and challenged to remain faithful in our service to our beloved Lord. One of the great challenges at Aierdi is the maintenance of the land, specially the maintenance of an efficient system of ditches to prevent landslides like the ones we have had in the past. We began to pray for provision to be able to buy an excavator, and once again our Lord surprised us and blessed us through various churches and individuals. A few weeks ago we were able to buy a good excavator that will be a great blessing and help in the maintenance of the land. Thank you to all that generously gave to provide for this need!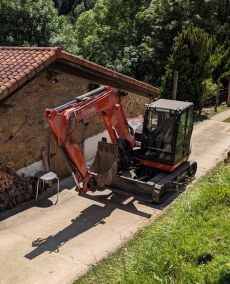 Church
We ask you to pray for the spiritual growth and baptism of the new believers. The Lord is giving us a very sweet moment in our church, bringing visitors almost every Sunday and helping families make good decisions for God's glory. Please pray specially for the Sanchez family and an important decision they have to make.
Missionary Link first conference
Without a doubt our Lord blessed us greatly in our first Missionary Link conference! I had decided not to have any expectations in my mind, allowing the Lord to surprise me once more. The church that hosted the conference, pastored by Mexican missionary Jesus Alanis, made an incredible effort and did an amazing job to have everything ready for the conference. Women, young people, children and men worked tirelessly, and their work for the Lord was not in vain: the Lord blessed in a marvelous way! As it was to be expected, there were obstacles and challenges, but instead of allowing them to discourage or hinder us, we trusted in God's power and saw Him work greatly.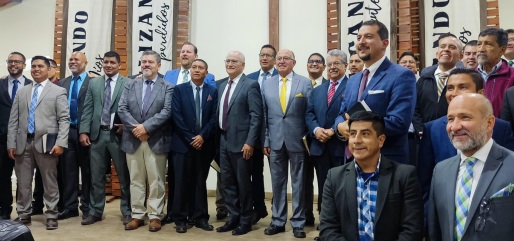 A total of 44 pastors were present for the conference. I have to say that on the first day I saw some uncertainty in their faces, not knowing what to expect, but it was wonderful to see how the Lord began transforming hearts and by the end a beautiful spirit of unity and fellowship reigned. Several pastors asked us if we will have this conference next year. There is no doubt that the Lord did way beyond what we could imagine! I have no words to express the excitement I feel for what the Lord is doing with this ministry, which purpose is to be an encouragement and help to missionaries, pastors and churches. I will soon give a more detailed report of the conference.

Thank you for your prayers!