Rom Ribeiro: January 2014 Prayer Letter

"This is the day which the LORD hath made; we will rejoice and be glad in it." (Ps 118:24)
We thank God for this new year and for our 20 years of productive missionary work on the mission field. For 2014, we launched three goals for our mother church in Brazil. Two of them depend on us working with God, and the third one depends totally on the Lord: personal evangelism, the implantation of a new church, and the Rapture of the Church.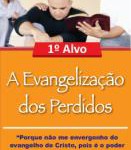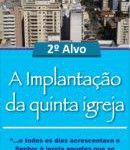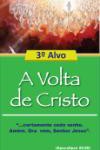 1st goal 2nd goal 3rd goal
1st goal – Last year, we distributed close to 20 thousand Gospel tracts and knocked on at least 400 doors through our visitation program, but we can do much better than that in 2014. Before coming to the States on furlough last May, we had already seen 50 decisions for salvation. The church is a living organism which depends on our personal witness in order to grow. Please pray that our Brazilian people will embrace this goal for their lives in 2014.
2nd goal – Back in 2012 we began a campaign in our mother church to raise funds for the founding of the fifth church of our ministry. The Lord willing, we plan to move to Ribeirão Preto in the Southeast of Brazil this coming August in order to begin this new church. Besides funds for the acquisition of a piece of land, we are praying for the right work team to go with us to this new location. Ribeirão Preto is the third most expensive city of Brazil, a city filled with Catholicism and traditions. Let us know if the Lord leads you to help us financially with this new endeavor.
3rd goal – The world has become too important to the people of God and very few Christians think about the coming of the Lord. We want to keep this Blessed Hope before our people in 2014, and live today as if Jesus were coming back tomorrow. Maranatha!
Thank you so much for keeping us before the Lord through your prayers. We need His protection, provision, presence and power. Thank you for letting us be your substitutes in Brazil.
In His Perfect Love,
Rom, Rachel, Rochelle & Roxanne Ribeiro
rwribeiro@aol.com