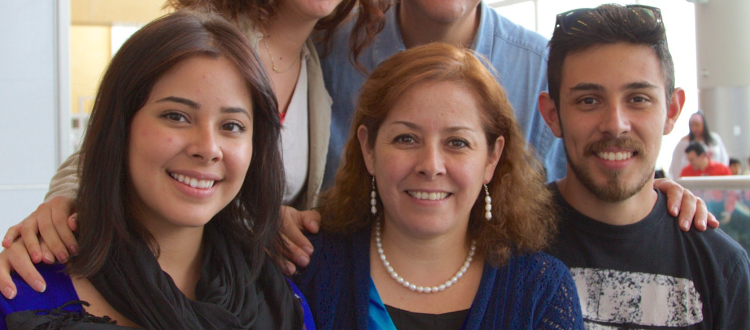 Alvarez Family August 2014 Prayer Letter
Dear Brethren,
We give thanks to the Lord for the way He has been working here in Spain. On our arrival, we received good news and during the last weeks the Lord has given us many motives of joy and gratitude.
Church
A lady named Rosa put her faith in Christ as her Savior. The Lord has used Martxeli, Mikelar's wife, to work in Rosa's life. It is especially exciting for us to see how God has used Martxeli to bring this woman to Christ. A young man from our church, Ariel, was also saved. Ariel assisted a youth camp in Guadalajara, along with a group of teenagers from our congregation, and there the Lord worked in his heart. Thank God for both names now in the Book of Life! Lord willing, we will have a couple of baptisms of different brethren from our church. We ask your prayers for others who are assisting the services, but are not yet saved.
Aierdi
In the last several weeks we have had two retreats in Aierdi. One was for men only and God gave us an unforgettable time! We were able to work cutting firewood and preparing it for the winter, and at the same time we received excellent teaching of the Word by Bro. Al Bonikowsky. The other retreat was the 2nd Retreat for Pastors and Workers. Our Lord gave us the opportunity of having with us Pastor Luis Ramos, who was greatly used to be an encouragement and exhortation for the large group of brethren that assisted.
This summer, two working teams have come, one from the United States and the other one from Switzerland. Like always, all those who came to help us left behind an excellent testimony of effort and love for the work of the Lord. God keeps providing workers and resources for His farmhouse!
Our kids
Our son Arturo is still studying. The Lord, in miraculous ways, has been providing so that he can keep going. Our precious daughters, Raquel and Andrea, are in Spain with us, working and ministering the brethren here in the work of the Basque Country. They are a great blessing!
Prayer
We want to ask you to pray for the Lord to keep on adding people to His church here, in the Basque Country. We also ask you to pray for our next Intensive Institute. It will be number 33! In this occasion, the theme will be the Fruit of the Spirit.
We are very thankful to the Lord for giving us the marvelous opportunity of ministering in this beautiful country. The Lord brought us safely back from our furlough in Mexico and the USA. It was a huge blessing to see so many brethren in the faith. We give thanks to God for the kindness and love that they showed us; thanks God also for their great generosity,  kindness, and diligence in accomplishing the work that the Lord has entrusted us.
Thank you, beloved brethren, for your prayers, your faithful support, and your love. I have no doubt that our Lord will bless you abundantly!
Because He is worthy, The Alvarez Family Basque Country, Spain