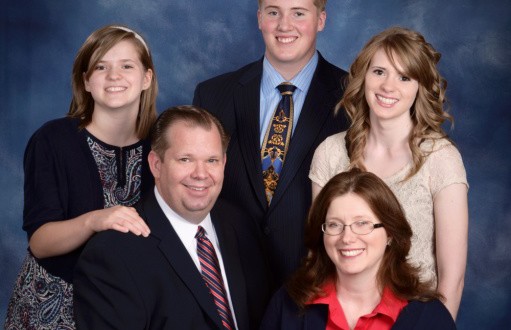 Bill Patterson: July 2015 Prayer Letter
Dear Praying Friends:
The rain is falling gently outside my window here in Ulaanbaatar. Mongolia is suffering from months of drought, and the usually-green countryside is brown. People are worried, crops are failing, and the herds of animals are dying. But this rain brings hope…and hope is worth more than gold.
There is another hope rising up in the hearts of many Mongolians. They are praying for our translation work, just as you are. They encourage us, just as you do. But their interest is intensely personal. They want to hear God's voice in their language. For years, they have heard that the Bible they use is inaccurate or incomplete, and they can't wait to see for themselves all that they have been missing.
Translation Update: We have now finished the final checking of Matthew-Hebrews 7. Please pray that God would enable us to finish the New Testament in the next few months. Specifically, please pray for good health, finances for travel, and wisdom to correctly translate God's Word. Although Oyumaa will not be able to travel to the US, I will be making trips as needed to Mongolia until we can finish our work.
Upcoming Events: In ten days, I will return to the US, traveling through South Korea. Twelve days later, our family will go together to Mexico. While there, I will be teaching the staff from both the Bethesda Children's Homes and Mount Abarim's offices in Cuernavaca during our annual Staff Retreat. In addition, we plan to visit churches in Cuernavaca, Tlapa, and Tepeyac. Please pray that God would give special wisdom to be a blessing to these dear friends who have given their lives to serve the Lord.
In Christian love,
Bill Patterson
PS: Tomorrow morning, as I translate Hebrews 8 in Mongolia, Marcy, Tricia, and my Mom will be working together in a VBS at our home church in Texas. Our daughter Heather will begin another week at The Wilds. Please pray that God would enable each of us to do His will wherever we are called to serve.