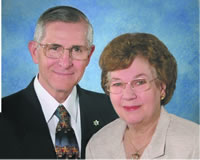 Tom Gilmer: July 2015 Prayer Letter
Dear Friends of Zion:
Thank you for all your prayers and offerings for our ministries.
One of our supporting churches requested information concerning our "Social Networks" (website, facebook, blog, etc.) Our first reaction was to say, "None of the above," because we stick just to essential emails. On second thought, we realized that our Brazilian ministries are heavily involved in Social Networks. Even though we do not do the hands-on details, they are essential for our ministries. Not a day passes that the sites are not visited, resulting in questions to be answered and newcomers at church every week. You may find the listings interesting and want to check them out:
TEMPLO BATISTA DE INDIANÓPOLIS (our first church)
Site: www.templobatista.org
Twitter: @tbi spbr
Youtube: tbispbr
Facebook: templo batista de indianópolis
Blog: templobatistaindianopolis.blogspot.com.br
AMIGOS DE SIÃO (Friends of Zion) – JEWISH MINISTRY
www.facebook.com/amigosdesiao
www.facebook.com/amigosdesiao.aimi
www.youtube.com/amigosdesiaoaimi
Blog of Roberto Kedoshim, Jewish ministry in Portugal: https://noticiasdesiao.wordpress.com/
BIBLE MINISTRY
www.bíblias.com.br
RADIO
Daily Bible Reading in Portuguese and messages by
Rom Ribeiro: www.bbnradio.org
And you can get our latest prayer letter at:
www.MountAbarim.org
www.facebook.com/mtabarim
Thank you for helping make our work possible! May God richly bless you.
Yours for the Messiah,
Tom and Linda Gilmer
PRAISE:
1. Professions of faith: (5)
2. God's protection, even as a man was attacked, shot dead, and his car stolen very near our front gate, just 20 days after Tom was assaulted!
3. Many opportunities to witness to neighbors and others as we try to set up a Neighborhood Watch.
PRAYER:
1. Salvation of Jews and Gentiles.
2. Bible study helps.
3. New churches, growth of existing ones.
4. APPs, CD, MP3, and AUDIO BIBLE: problems, opportunities, slow progress.
5. Possible Israel Appreciation Night in October.