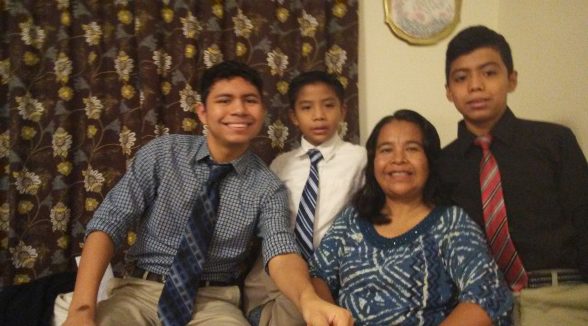 Josefina McCoy: October 2018 Prayer Letter
Dear Pastors and Churches,
We thank God for each one of you: for your lives, your ministries, and your families. Although many of you have never seen us in person, you pray for us and give sacrificially to us for our needs. God will never forget your generous investment made with all your hearts.
We are happy and grateful to God for all that is being accomplished in His work among the Mixtec, Tlapanec, Nahuatl and Amuzgo people groups. The Seed of the Gospel is advancing and being extended further and further. It is wonderful to witness the harvest! This upcoming December 2 will mark the first service held in Cochoapa el Grande, a municipality with six thousand inhabitants. Brother Alejandro Cervantes will be preaching here. Please pray for him.
This coming January, services will begin in Metlatonoc, a town of more than eight thousand inhabitants. Brother Jose Prado and his family will be serving there. Metlatonoc is the main town of the county where my town, Zitlaltepec, is located. Please help us through your prayers. Also in January, Brother Josue Ruiz and his family will be going to begin a work in San Isidro Labrador. Although they face great challenges, including financial needs and opposition from the enemy, they feel truly blessed.
The Lord has provided a new building in Calpanapa. The church people paid for the land, and the building materials were donated by the town council. Our people provided the labor. Now, we are praying that God would provide $2,000 to pay for the roof. He certainly is able to provide!
God has been so good to us. He never forsakes the sparrow, and He certainly does take care of His children and servants who love Him so much. May God bless each of you for helping us. We pray that God will greatly reward you. Please remember us and our personal and ministry needs in your prayers. May God bless you!
Yours in Christ,
McCoy Family