Charles Barnes: June 2019 Prayer Letter
Charles and Barbie Barnes – Church Planter in Maine, USA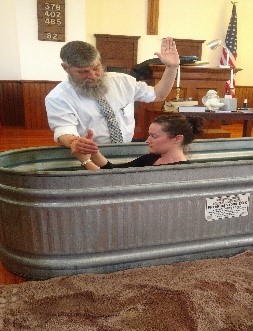 Dear Prayer Partners,
We are grateful for the prayers and support of God's people as we continue to preach the word of God on Mount Desert Island. Our church saw its first "Islanders" saved and baptized, Ben & Amanda, after four years and eight months of faithful ministry!
Both are now working through discipleship material and continue to be an inspiration to others. There is consistent attendance by other islanders, but they have yet to make salvation decisions and we often have first-time visitors.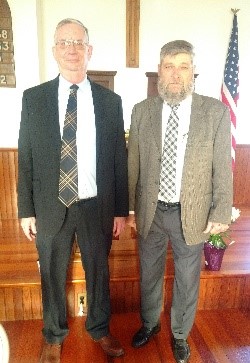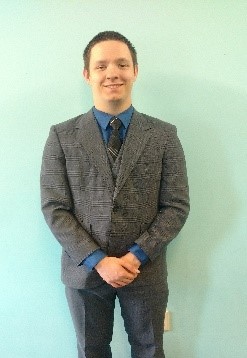 We had our first extended meeting, Sunday through Tuesday, with Dr. John Asquith training on the history of the King James Bible. I have repeatedly taught on the importance of having the correct Bible in order to grow as a Christian. The meetings were well received.
Over the last several weeks, I have been involved in assisting a new church plant in Winslow, ME, with Bro. Amos Christiansen. He and his wife Lacey have been faithfully serving at my last church under Pastor Joshua Barnes and it is great to see a new work begin in this needy area, which has a strong Catholic influence.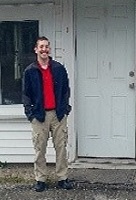 We also had a young man, Brandon Eagle, who came from South Carolina on a survey trip to seek the Lord's will about pastoring in Maine someday. Our people enjoyed his time with us.
Please pray for laborers for our State. I currently know of seven churches that are in need of a pastor.
Thank you for your needed prayers and support. May the Lord bless you.
Planting for Christ,
Chuck and Barbie Barnes
Prayer Requests:
1) Decisions of salvation for those attending.
2) Laborers for Maine/Pastors
3) Wisdom and finances for the purchase of a newer truck
4) Bro. Amos Christiansen in the new church plant, Crossroads Baptist Church