Mawouli and Josephine Gbolou – 2020 Annual Report
Mawouli and Josephine Gbolou – Missionaries to Togo, Africa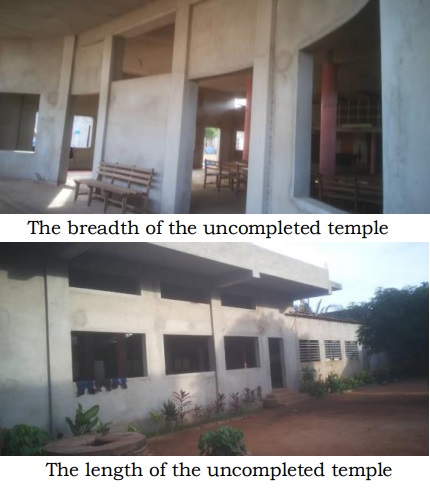 What a privilege to play a part in the Great Commission ! We want to express our gratitude to the Lord for His faithfulness to us these many years, most especially this past year 2020. To Him be all the glory ! Our thanks also go to the Mount Abarim Baptist Mission family for their prayers on our behalf during the trying months of 2020.
Please join us to thank the Lord for :
1- His provision for the expansion of our temple from the foundation to the present stage ;
2- The open doors to make new contacts and to minister to people other than the Church people
during the COVID-19 pandemic and most especially for souls saved and converts discipled ;
3- His gracious care on our Church families and those of the outreach ministries during the COVID-19 pandemic ;
Please join in our prayers for :
– Funds to finish our temple estimated as follow :
– 7 Doors and 15 windows : 4 800.00 USD ;
– Concrete for the first roofed building (55 ft/45 ft) : 12 000.00 USD ;
– The monthly support of my family : 800.00 USD ;
– The reopening of remaining Churches in the capital (ours included)
The first COVID-19 case was registered March 6, 2020 in Togo, West Africa. March 21, 2020, the government ordered the lockdown of all Churches in the country. So our last Sunday service was held Sunday March 15, 2020. Henceforth, we formed 11 groups in homes each having less than 15 members and every Sunday, myself and some brethren conduct service in those houses. Besides, I send a recorded message, 20 minutes long every Sunday morning and 10 minutes long every Sunday and Wednesday evenings to the brethren through WhatsApp. So far, we regularly visit the brethren and minister to them the best way we could. All the churches are reopened except some in the capital.