Rom and Rachael Ribeiro: September and October 2021 Prayer Letter
Rom and Rachel Ribeiro – Church Planter in Ribeirão Preto, Brazil
SPECIAL SEPTEMBER AND OCTOBER
PRAYER LETTER

Dear Pastor and Brethren,
"And if one prevail against him, two shall withstand him; and a threefold cord is not quickly broken." (Ecc. 4:12)
We praise the Lord that our daughter Roxanne Jean is now an official BIMI missionary to Brazil. We noticed her special talents and love for the Lord's work ever since she was a child, so we were not at all surprised by her call. She will be a tremendous asset in helping to plant and edify churches through various ministries: deaf, music, youth, children, and Christian education. Besides growing up as an MK, in preparation for the ministry, Roxanne earned degrees in Music, Business Administration, and Bible. Attached you will find her prayer card. If the Lord leads you, please consider supporting her as one of your missionaries. Thank you so much!
We have been in the States on furlough since June 16. The Lord has blessed! We are booked up until the end of the year, and God is using us to promote the Great Commission of Jesus. We are very grateful for all the churches that opened their doors to us, and we plan to come back in the future to visit the churches we were not able to go to at
In His Perfect Love,
Rom & Rachel Ribeiro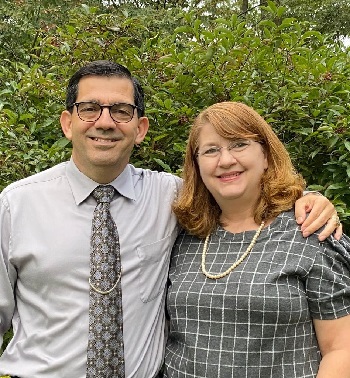 A special donor, who requested to remain anonymous, proposed a matching fund towards the construction of our sixth church in Brazil.
If we can raise $30,000 within the next few weeks, this donor will give us this same amount.
Would you consider helping us reach this goal? This new church is in one of the poorest areas of the city of Goiânia, surrounded by drugs and violence, but they continue to grow numerically and spiritually during this pandemic.