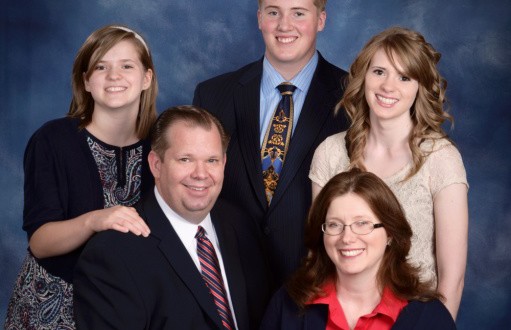 Bill Patterson: January 2015 Prayer Letter
Dear Praying Friends:
One year ago, the Lord gave us the blessing of leading the Mount Abarim Baptist Mission. How thankful we are to God for what He has done through the many ministries associated with Mount Abarim! As we begin this new year, we look to God for His help to accomplish the task He has given to us.
MABMI Conference: Our 49th International Conference for World Evangelism will be hosted January 19-22 in Fort Worth, Texas at the Worth Baptist Church. At last count, almost forty missionary family members will be present during the conference. We expect pastors and guests from all over the United States. Please pray that God would speak to hearts through the preaching of His Word!
Family Update: This Christmas break has been wonderful, as our family has been together for the last month. We will miss Heather when she returns to college next week, but we have rejoiced to see firsthand all that she is learning. During her time with us, she has designed a cover for my Dad's upcoming book. Praise the Lord for the opportunity that God has given Heather to study graphic design! Please pray that God would continue to provide for her college tuition and expenses of being a student.
Witnessing Blessings: During this Christmas season, our family has enjoyed distributing several hundred tracts. "What Christmas is All About" was written by Dr. David Teis, and is a wonderful tract that explains the true story of Christmas.  Three souls have come to the Lord as a direct result of that tract!!
Thank you for praying for us. We especially need God's wisdom for leading the Mount Abarim Baptist Mission. May God bless you for your faithful prayers and support!
Sincerely,
Bill Patterson