Charles Barnes: October 2021 Prayer Letter
Charles and Barbie Barnes – Church Planter in Maine, USA
October 2021
"To every thing there is a season…" Ecclesiastes 3:1

Dear Prayer Partners,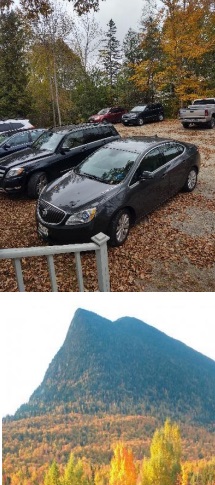 We want to thank you, first, for your prayers and support for the ministry here in Maine, and the efforts in building a solid Independent Baptist Church here on the Island of Mount Desert. As a result of personal outreach by a church member, we have seen first-time visitors (children) coming to Sunday School in recent weeks. They are learning the wonderful way of salvation and the central truths of scripture. Praise the Lord!

As you may see in the photos the "season" of Fall or autumn is here in all its splendor. Personally, this is my favorite time of year. The heat and humidity of summer is gone, and the 'white stuff' has not yet begun. The landscape is an array of colors reflecting the glory of God in His creation. Each Sunday I sweep the leaves from the church steps and members are welcomed with the smell of freshly brewed coffee.

We hope the government mandates are over for our State, but with the current governor we cannot be sure. (We do hold church as usual). A pastor friend of ours in New Brunswick, Canada (not far from us) who is expected to check for vaccine passports before allowing people to attend services and the government is sending out patrols to be sure churches are conforming to their mandates. Lord willing, our state will not follow suit.

We continue to see a need for pastors in our state and, I am sure, this is the case in many places right now. Where are the young men answering the call of God? I know of more pastors retiring or getting done for various reasons than I know or hear of younger men preparing for the pulpit ministry. Not everyone is called for sure, but SOME are! We pray they will follow the call and come to Maine.

Prayer Requests:

1) For Barbie's mother, who is under hospice at home and her time of passing appears to be approaching, and Barbie for strength and wisdom.
2) For more laborers in God's vineyard both here and Maine and elsewhere.
3) Our pastor friend in Canada (Andy Nissley), wisdom to deal with the challenges he faces.
4) For the salvation of Ava & Harley who started attending services, and for the growth of the children already attending.

Planting for Christ,
C. Barnes Sr.