Bill and Marcy Patterson: May 2023 Prayer Letter
Bill and Marcy Patterson – MABMI President, Church Planter, Bible Translator
Mongolian Translation: The Lord continues to bless the translation team as they work on the Old Testament. At present, over 70% of the initial translation work has been completed, and our translators have been faithfully working on both the Old Testament and a simple revision of the New Testament. During my visit last month to Ulaanbaatar, we were able to see much accomplished.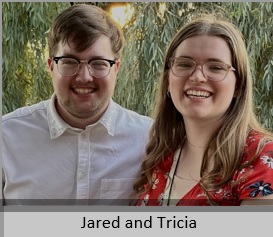 Family News: Tricia, our youngest daughter, plans to marry Jared Poledna on May 25. Tricia will be joining Jared on the staff of West Coast Baptist College and Lancaster Baptist Church. Marcy and I will be "empty-nesters," as we had always known before that she would be back after her time away at school. We are so happy for them, and look forward to all the God will do in their lives.
Bethesda Children's Homes: With only one month to go in the 2022-2023 school year, major projects have been undertaken at the children's homes and the farm. We are currently building the auditorium, kitchen, and restrooms for the farm. Additionally, work is beginning on the fish tanks, enabling my Dad's dream of hydroponic farming. At the homes, we are installing air conditioners for all the staff housing. We are updating the entire electrical installations, and plan to change out all the antique sewer lines. Finally, we are working on a new library, filled with books for the children to enjoy. Please pray that God will provide for every need!
Training News: In one month, we plan to begin our seventh Missionary-in-Training program for teens. Lord willing, our group of seventeen from four states will gather for two weeks of training, evangelistic opportunities, and life-changing experiences. Half of the teens have returned for a second year of training, and three of them will have a sibling back with them. Please pray that God would use this time to speak to them and give them clear direction for their lives. We are praying specifically that some of them will be called to missionary service.
Recent blessings: The Lord continues to open doors for ministry! We have seen twenty come to Christ in the last few weeks, and about a dozen have given their lives to serve the Lord. Miraculous provision has enabled us to stay afloat despite great expenses. God is so good!
Thank you for praying for us!