Mike Patterson: October 2013 Prayer Letter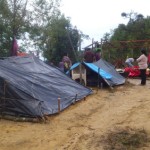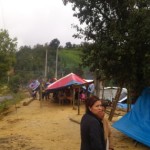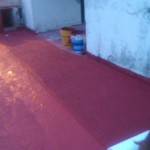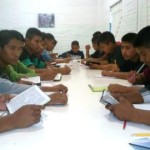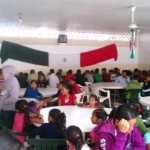 Dear Ones:
Thank you for being our prayer partners.  It is a temptation to concentrate on our needs and health and difficulties.  At times the Lord allows genuine tragedy to help us focus on the needs of others.  The statewide destruction in Guerrero has been one of these times.
Entire villages swept away…churches and pastor's homes gone
The work in Tlapa was birthed in the village of Tepeyac.  The pastor's father was the first convert in the entire region.  The mountainside church was a beacon for seeking souls.  It is all gone. The church had one corner left standing and the pastor's home was washed to the river.  Though hundreds and perhaps thousands died in the natural disaster as far as we know our representatives have been spared . . .though many of them lost everything.
We are trying to help
As soon as we knew of the need we began sending truckloads of provisions from the homes for the suffering Christians.  We have opened the Tlapa homes for any that need temporary housing.  Crops and orchards have been swept away.  This is their livelihood.  They desperately need our prayer and provision as God allows.
Pray that this tragedy will open the hearts of many
In Tixtla, Guerrero, the pastor is a graduate of the homes.  Half of his city is still under water.  Their church was spared as well as his home. His poor church members fed 200 of their fellow villagers in a single day.  Many of their people lost their homes too but none died.  The town, famous for its Catholic seminary, is seeing true Christianity.
I HAVE NO PLANS TO RETIRE OR RETREAT
Bill Patterson and Steve Volante will become the President and Executive Director of the mission in January.  I was in the trenches as a missionary when they were children.  They have become Godly and gifted men and will direct the mission to new heights even as they allow me to complete my ministry to this generation.
In His love,
Mike Patterson
P.S.  We are doing all we can to help in this tragedy.  Our personal finances are at an all-time low and the International Fund will be exhausted when you read these words.  We ask you to pray.  Should God lead you to help us rebuild we will use your gifts in the fear of God.