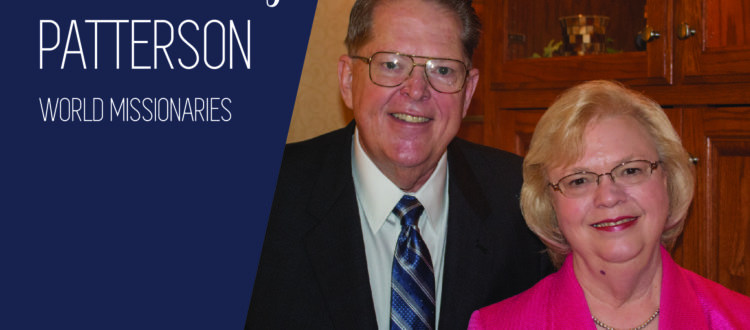 Mike Patterson: March 2018 Prayer Letter
Dear Friends:
Recently I heard a message by Pastor Gordon Godfrey on "Her Story" about the woman at the well in John 4. It was a Spirit anointed message. Many were saved and baptized. Without realizing it, my friend Gordon gave me the title for my next book.
A Tlapaneco boy came to the homes years ago. The discipline of dorm life and rigid rules were difficult for him at first, but he heard the gospel. Really, God transformed his life. *Honorio is now the assistant pastor of the largest Baptist church in Mexico…they fill a 7000-seat auditorium three times each Sunday. He preaches to millions on his daily radio broadcast in Mexico City. By his own testimony, he did not speak Spanish when he first came. That's just part of his thrilling story. Paul Harvey often mentioned "the rest of the story." Thousands of other kids began their stories in the homes.
*Ofelia is a 17-year-old from the village of Tepeyac. She has only been with us three years and is having to catch up on her school work but she is excelling in every way. Last Summer she had to have a life threatening open-heart surgery and was only able to return after the first of the year. Much of her story is yet to be written, but she is so special to God and to us. Please pray for her and the other children.
Each of the stories of the children are written in Heaven. Some are still in training while others serve as missionaries, pastors, teachers and evangelists. Yet others are Christian doctors, lawyers, C.P.A.'s and professionals of every stripe. Each of them has a church, or family or a Sunday school class that sacrificed to allow them to come. Only eternity will reveal just how important your sacrifices have been in making their stories possible. Thank you…Thank you!
In His love,
Mike Patterson
P.S. Most of the needs for the children I mentioned last month have been met, PTL. Becky and I do have some pressing personal needs. Thanks in advance for your prayers. We love and thank God for you.