Marlon and Kareen Jumawan: July-August 2020 Prayer Letter
Marlon and Kareen Jumawan – Missionary and Church Planter in Philippines
Dear Pastors and Praying Friends,
2 Corinthians 4:8 "We are troubled on every side, yet not distressed; we are perplexed, but not in despair."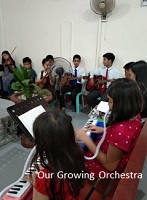 The province of Cebu is still in General Community Quarantine, with some areas in Modified GCQ, and some still in lock down. Here in Toledo City, we are in Modified GCQ, but our movements are still hindered with strategic areas scheduling within the city (such as shopping for daily needs and bank transactions). It so happens that our schedule falls on Sundays and Wednesdays when the church is at its busiest. Even our government establishments are still in irregular schedules that add more stress and confusion in the city.
Through these troubled times, Lighthouse Bible Baptist Church is still discreetly holding our regular services and activities to avoid unwanted attention from our local authorities. We are already having a few handpicked visitors and have a designated area for them, while our gates are still closed to make sure that we know the people entering the facility for the church's safety. On the bright side, our Soul Winning Action Team continues to strengthen as a few more brave men have joined in order to obey the God given mission to spread the gospel. As a result, people have received Jesus as their personal Lord and Saviour. This brings excitement and joy to the soulwinners and encourages the whole church as our soul winning director reports the update every week.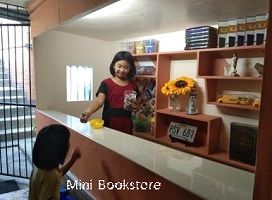 Regarding our daily Bible reading, we just finished the second round last Saturday, August 22, 2020. It was a blessing to the church. I can tell that most are maturing spiritually as they learned the basic principles and doctrines in the Bible. They were asking many questions and Biblical explanations were made. We have started our third round last August 24, 2020. This time, we are having a different approach by studying one chapter at a time.
The chapter memorization challenge is encouraging the church and more members are stepping up in accepting the challenge. Every Sunday night before the service begins, more members are reciting their memorized chapters. This brings excitement to our church every week before the start of every Sunday evening service.
Also, we just opened our mini bookstore and all proceeds go to our future bus ministry.
In this troubled time, God is still in control and we are still on the winning side. Thank you for your continued prayers and financial support.
May God's protection and blessings be upon us all.
In Christ,
Marlon Jumawan
Matthew 5:16
Soulwinning Report:
June 2020 – 66 received Jesus as their personal Saviour
July 2020 – 66 received Jesus as their personal Saviour